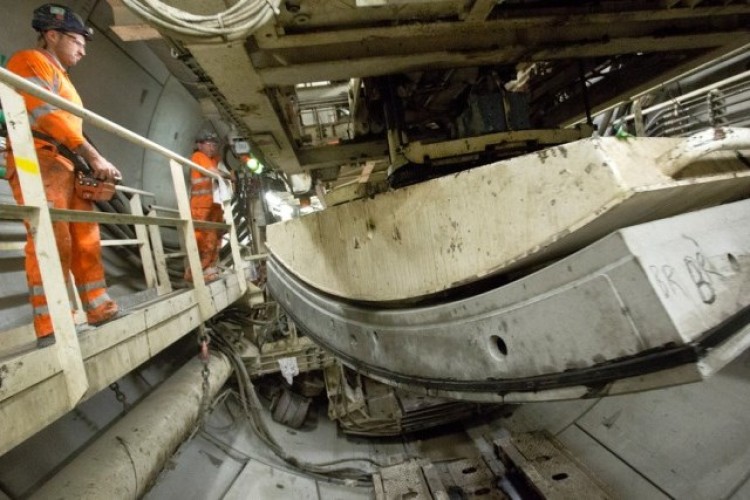 The final piece was cast at a specially-built Crossrail factory in Chatham, Kent.
This factory has produced 110,000 tunnel segments to line Crossrail's 12km long eastern twin tunnels, from east London to Farringdon. Segments for the western tunnels from Royal Oak to Paddington were manufactured at a separate facility at Old Oak Common. Segments for the Thames Tunnel between Plumstead and North Woolwich were manufactured in Ireland.
At peak, the Chatham factory operated 24 hours a day, five days per week and on average manufactured 330 segments per day. Each segment weighs 3.4 tonnes. Seven segments and a key stone form a complete tunnel ring in the new Crossrail eastern tunnels, which are being built by joint venture Dragados Sisk.
Crossrail chief executive Andrew Wolstenholme said: "Crossrail is Europe's largest construction project with an immense supply chain spread across the country. The team at Chatham have done a superb job supplying our eastern tunnels with concrete segments."
Pictured below are tunnel lining segments waiting to be shipped out from the Chatham factory and taken up the Thames by barge to site.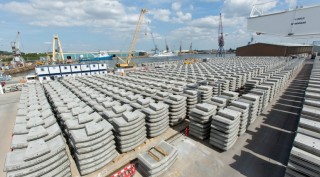 Got a story? Email news@theconstructionindex.co.uk