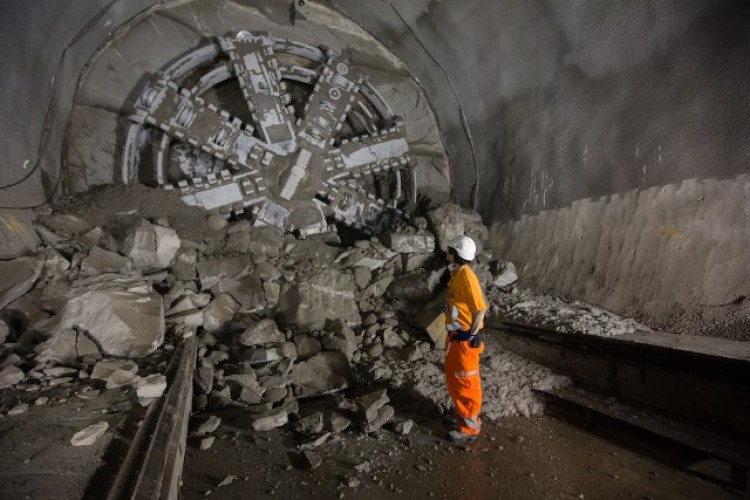 More than 40km of Crossrail train tunnels have now been constructed since tunnelling began in May 2012; a total of 42km is required for the £14.8bn project.
Victoria's sister tunnel boring machine machine, Elizabeth, starts her final journey from Liverpool Street to Farringdon imminently.
Victoria's breakthrough into Liverpool Street Station, 40 metres beneath the City of London, is part of the longest tunnel drive on the project – 8.3km from Limmo Peninsula, near Canning Town, to Farringdon.
Joint venture Dragados Sisk is constructing the eastern tunnels between Pudding Mill Lane and Stepney Green, Limmo Peninsula and Farringdon, and Victoria Dock Portal and Limmo.
The station tunnels at Liverpool Street have been built by the BBMV joint venture comprising Balfour Beatty, BeMo Tunnelling, Morgan Sindall and Vinci Construction.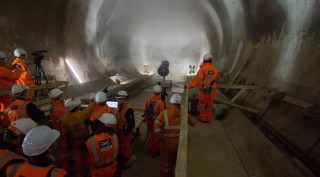 TBM Victoria now has just another 750 metres of tunnel to bore, before arriving at her final destination at Farringdon station this spring.
Victoria has joined her sister machine Elizabeth at Liverpool Street; Elizabeth arrived there in January. TBM Elizabeth will shortly begin her journey to Farringdon. Elizabeth's arrival will link all Crossrail tunnels for the first time with the big east/west breakthrough at Farringdon in the spring.
Elizabeth and Victoria each weigh 1,000 tonnes, are 150 metres long and over seven metres in diameter. They are the last of eight Crossrail tunnel machines to have carved a route beneath London linking the West End, the City, Canary Wharf and southeast London.
Under current plans, the first Crossrail train services will begin running in May 2017, with a phased expansion of services until full operation starts in December 2019.
Got a story? Email news@theconstructionindex.co.uk