Findings include the foundations of a 200m-long engine shed, a workshop and train turntables. The structures were used for Brunel's broad-gauge railway, which first ran steam trains through the area in 1838.
The excavations by Crossrail are part of the UK's largest archaeological programme.
The Crossrail archaeology team is documenting the remains using laser scans, creating 3D models of the buildings, which date from the 1850s and were levelled in 1906 to make way for a goods storage yard. Crossrail said that these records will help historians understand the early development of railways in the UK and the methods of Brunel, widely regarded as one of Britain's greatest Victorian engineers.
Crossrail lead archaeologist Jay Carver said: "Isambard Kingdom Brunel's Great Western Railway is the most complete early mainline railway in the world. Whenever we expose parts of the original infrastructure it is vital to record these for posterity and the history of rail in this country. Using the latest 3D scan technology provides a permanent and accurate model Brunel's distinctive architectural legacy."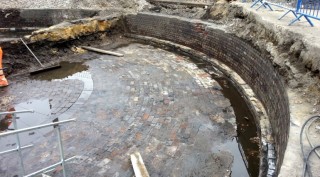 The remains were found on Costain's Paddington New Yard construction site, to the east of Westbourne Park tube station. From 2018 the area will accommodate Crossrail tracks, turn-back sidings, an elevated bus deck and cement factory, which had to be temporarily relocated to accommodate the building of Crossrail.
The engine shed shows evidence of the change from 7ft-wide broad-gauge train tracks used by Brunel's Great Western Railway, to the standard gauge tracks prescribed in an Act of Parliament in 1846 and widely implemented by the 1860s. Brunel initially resisted this change in the so-called 'Gauge Wars'.
Crossrail's archeology programme has so far uncovered more than 10,000 items spanning 55 million years of London's history across 40 construction sites. Notable finds include Roman remains, plague pits, the Bedlam hospital burial grounds and a Tudor manor house.
The archaeological excavations are undertaken by Oxford Archaeology in partnership with Ramboll on behalf of Crossrail.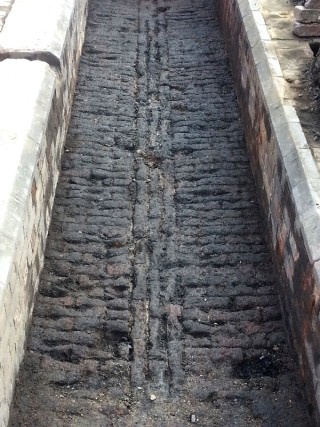 Got a story? Email news@theconstructionindex.co.uk