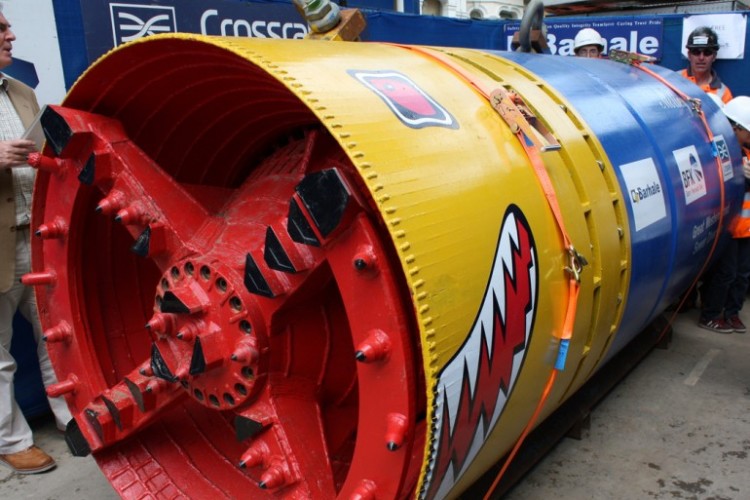 TBM Molley will build a new Thames Water sewer in west London. She is just 1.45m in diameter and 3.3m long. The main TBMs digging the train tunnels, by contrast, are 7.1m diameter and 150m long. Molley is too small to carry workers on board so is controlled remotely from the surface.
BFK is constructing Crossrail's western train tunnels between Royal Oak and Farringdon, along with the station tunnels at Bond Street, Tottenham Court Road and Farringdon.
Molley will build a 564m tunnel to divert a section of the Great Western Road Sewer between Westbourne Park station and Basing Street, under Tavistock Road. The sewer needs to be redirected because the mainline tracks near Westbourne Park are being lowered to accommodate Crossrail trains running into Paddington.
Works are scheduled to be completed by the end of the year.
Got a story? Email news@theconstructionindex.co.uk