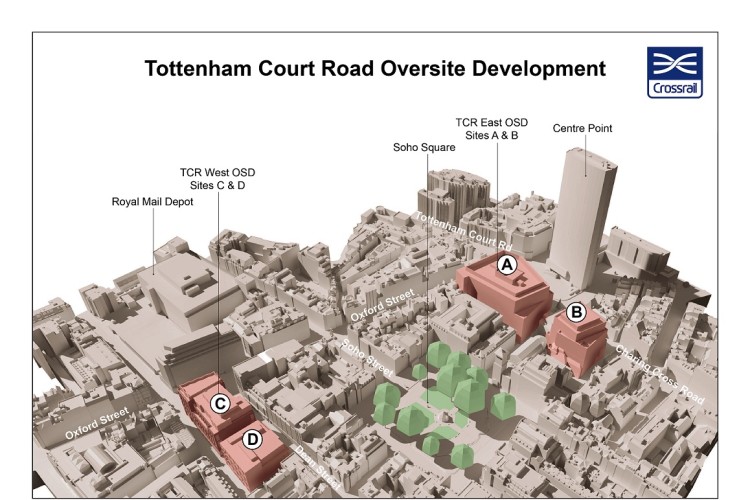 The development plans, submitted in conjunction with Derwent London, are for two above ground developments located over each ticket hall of the integrated Tottenham Court Road station that will serve both Crossrail and London Underground passengers.
The 500,000 sq ft of retail, office and residential accommodation will cover four blocks, boosting the economy in the eastern end of Oxford Street and Tottenham Court Road.
It will also contribute towards the Crossrail funding package.
A new theatre to replace the former Astoria Theatre has also been approved. Derwent London has entered into an agreement with Nimax who will operate the new 350 seat theatre.
London Underground and Crossrail have also gained approval for plans to renew and upgrade the public spaces around the eastern ticket hall and St Giles area.
A new open pedestrian space linking Soho Square and Charing Cross Road will create new views of the Square and of St. Patrick's Church.
The proposals link into wider efforts by London Underground, Crossrail, Transport for London (TfL), Camden Council, Westminster City Council and Design for London to improve the area around St Giles Circus. A new public piazza around Centrepoint will also be created providing a distinctive new landmark for the West End.
The private sector-funded over-site developments will be built once work to construct Tottenham Court Road station is complete in 2017. Crossrail will commence services in 2018.
Got a story? Email news@theconstructionindex.co.uk