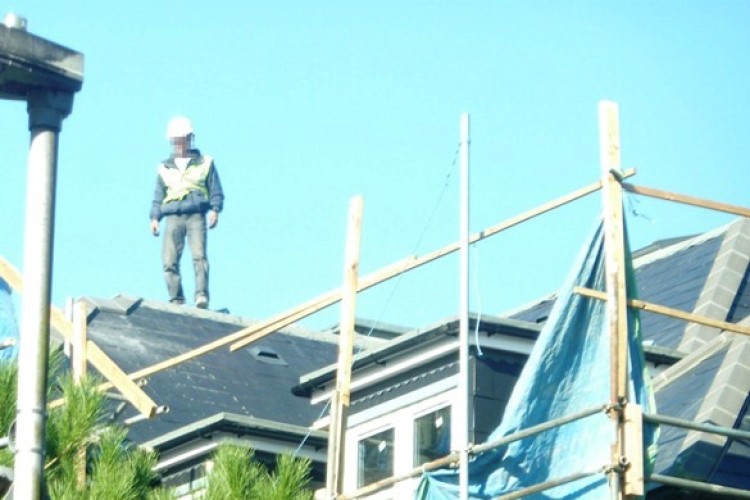 The Health & Safety Executive (HSE) identified multiple failings at a site on Sylvan Hill where Unicorn Services Ltd was building a four-storey block of flats.  The site was described as 'a potential death trap'.
Westminster Magistrates' Court heard that on 26 September 2011 an HSE inspector served eight prohibition notices to stop dangerous practices at the site after identifying serious safety breaches.
The notices covered dangerous scaffolding, people working unsafely at height, fire-related hazards and dangerous electrical equipment.
Unicorn also supplied 'appallingly inadequate' documentation for risk assessments and project management.
HSE returned to the site in October and found that little or no improvement had been made to many of the illegal practices.
An improvement notice was subsequently served requiring the site manager to arrange training to safely manage construction operations. However, the manager failed to meet a compliance date of late November.

Unicorn Services Ltd, of Montpellier Avenue, Bexley, was found guilty of breaching Regulation 26(2) of the Construction (Design and Management) Regulations 2007 for its poor site management and failure to adhere to enforcement action. The company was fined £20,000 and ordered to pay £5,940 in costs.
After the hearing, HSE inspector Andrew Verrall-Withers said: "Unicorn Services Ltd blatantly ignored enforcement notices and continued to neglect its duty of care to its workforce, most of whom were vulnerable migrant workers.
"The construction site at Sylvan Hill was a potential death trap, with scant regard for safety or employee welfare. Even though there were no reported incidents at the site, serious safety breaches were routinely committed that could have resulted in death or serious injury.
"The work was underpinned by poor management and appallingly inadequate paperwork – total recklessness according to the court. General standards fell well below those expected of a competent principal contractor, which the Health & Safety Executive will simply not tolerate."
Got a story? Email news@theconstructionindex.co.uk