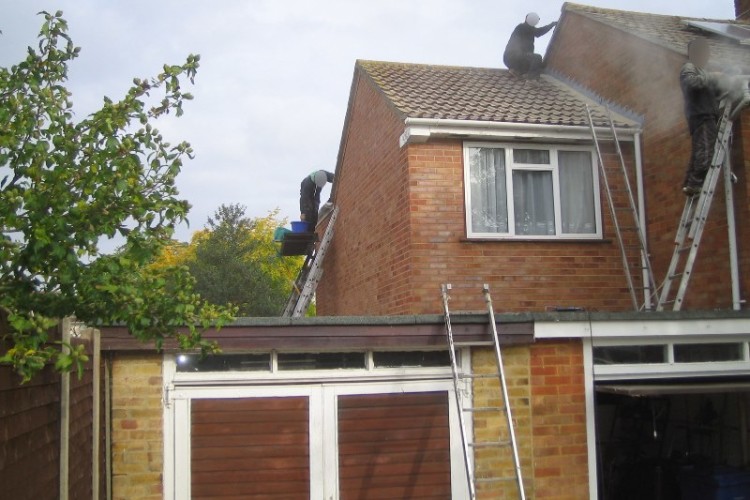 Now the roofing contractor has been fined £10,000 after the HSE prosecuted.
Able Building & Roofing Services Ltd had been working on a two-storey house in Windsor between 16th and 18th October 2013. The householder who hired them took photos of the three workers to show how they had no safety measures in place.
The photographs showed workers using an unguarded ladder platform that had not been erected properly, and also working on top of the main roof without any means of preventing falls.
Able Building & Roofing Services Ltd, of Nine Mile Road, Finchampstead, near Wokingham, was fined a total of £10,000 and ordered to pay £986 in costs after pleading guilty to two breaches of the Work at Height Regulations 2005.
HSE Inspector Dominic Goacher said after the hearing: "The company put the lives of three of their workers at risk by carrying out the roofing job in a totally unsafe manner. Anyone falling from the roof of a two-storey house would likely be killed and that type of disregard for safety is totally unacceptable.
"Able Building & Roofing failed to follow basic, and well-known, safety precautions and heed the guidance available to roofing companies.
"If the work had been planned correctly, more suitable equipment, such as a scaffold, and effective fall protection measures would have been in place. Where practical when working on roofs, there should be fully-guarded platforms or good edge protection in place to stop falls happening."
Got a story? Email news@theconstructionindex.co.uk