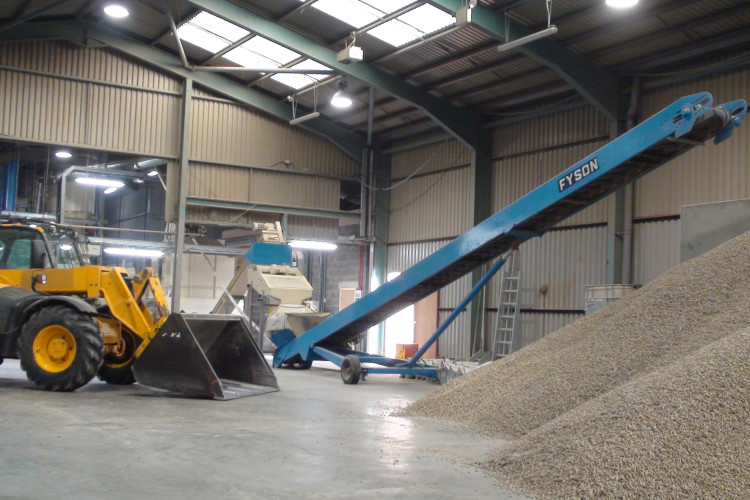 Dalkia, the energy and utilities management company is providing the construction industry with an environmentally sound means to dispose of used, or 'life-expired', wood. Especially applicable for the construction sector, Dalkia's new service will enable organisations to divert large volumes of used wood from landfill. Instead Dalkia will process it into biomass.

Part of Dalkia's latest investment in renewable biomass technologies, the used wood will be transported to one of Dalkia's wood processing mills, for manufacture into wood biomass. It is by guaranteeing a sustainable supply of used wood that Dalkia will provide biomass suitable for heat and power applications, in turn delivering a significant reduction in CO2 emissions by using this carbon neutral fuel source.

As opposed to green wood, which places additional pressure on the environment, Dalkia is actively seeking life-expired wood. This includes waste wood from construction sites and as a result of demolition. The construction and demolition sector produces some 750,000 tonnes of waste wood every year. The minimisation of site waste is particularly key, contributing to higher points under the Code for Sustainable Homes and BREEAM ratings. The diversion of such waste from landfill represents a contribution to sustainable energy generation and is a benefit for this sector.

The environmental benefits for the construction sector are therefore twofold: firstly the used wood is diverted from costly landfill and instead utilised in an environmentally responsible manner, enabling organisations to reduce their landfill waste costs and improve their CSR credentials. Secondly the wood is used as bio fuel in CHP plants for the generation of clean green energy to users in the housing, commercial, industry and public sectors.

Stuart Howarth, Wood Supply Director of Dalkia, said: "By processing used wood into biomass fuel Dalkia will not only provide an excellent local recycling service for any organisation producing waste wood, but will also ensure a sustainable supply of biomass fuel that cannot be guaranteed through use of green wood without a negative environmental impact on the supplying forests.

From this sustainable supply, Dalkia will provide biomass suitable for heating and CHP applications, such as Dalkia's £40m life expired wood biomass plant at Chilton in Co. Durham. When completed this site will generate renewable electricity and heat. The plant will process life expired wood on site and use around 120,000 tonnes of wood biomass as a carbon neutral fuel – removing this from the waste stream and reducing the generating industry's reliance on fossil fuels.  

Got a story? Email news@theconstructionindex.co.uk