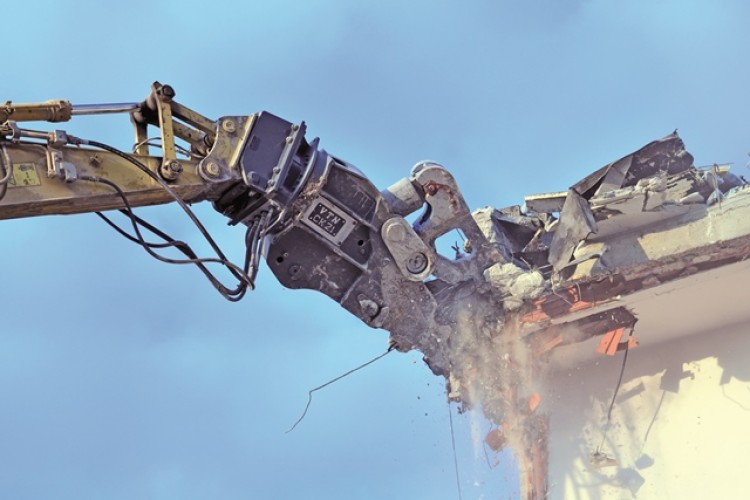 The new CK Combi kit from VTN Europe has a base unit with the ability to interchange between five different jaw set options in less than five minutes.
The CK body is manufactured entirely from Hardox steel with the main frame boasting 360 degree rotation, a low excavator adaptor plate, internal rotation solution and reverse position cylinder.
This new unit will compliment projects where there are a number of complex requirements and suits applications in primary, secondary and selective demolition.
The CK combi kit offers the same strength and durability of the VTN FP concrete pulverisor, but with the added versatility of immediate jaw changes. The quick jaw change system works with a two pin rotation using a specially designed set of keys.
Jaws sets that can be used with the new CK body are demolition D jaws, crusher P Jaws, steel S jaws, demolition & steel R jaws and combi CH jaws.
It is available in two new models: the CK21 weighs 1,224kg and is suitable for 18-27 tonne machines; the CK28 weighs 1,555kg and is suitable for 26-35 tonne machines.
The new CK models are officially launched by VTN Europe at the Bauma fair in Munich next month and then into the UK by ECY Haulmark at the Hillhead show UK in June 2016.
Got a story? Email news@theconstructionindex.co.uk