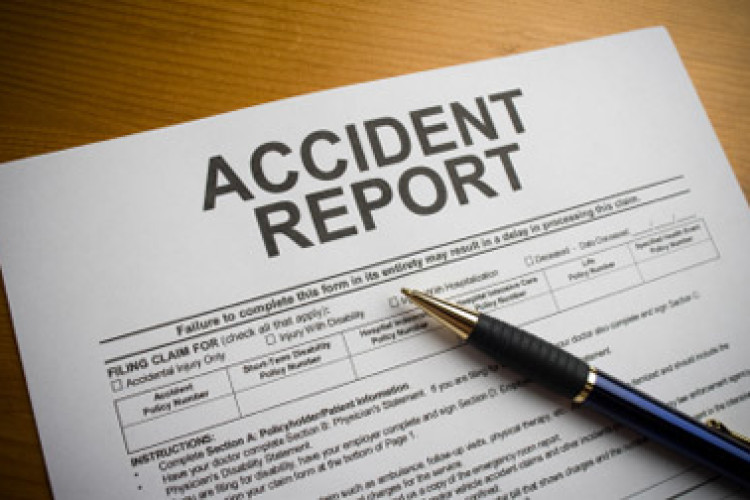 Peter Mullen, then 68, suffered severe injuries on 21st February 2013 as he helped demolish a single-storey timber framed chalet at Turnberry Holiday Park in Girvan.
Ayrshire Sheriff Court heard that Mr Mullen, an employee of John Gordon Black, trading as JB Black Construction Services, was tasked with two colleagues to dismantle the chalet, which had been the park's former reception.
On the day of the incident, under the instruction of John Gordon Black, Peter Mullen and colleagues started demolishing the chalet. They used hand tools and had no props or supports for the task. They removed the doors, windows and a wall at the rear of the chalet.
Later that day the front roof section of the chalet suddenly fell forward over the remaining part of the front wall of the chalet and collapsed. Two men jumped clear but Peter Mullen was standing in front of the chalet and was trapped under the 600kg roof.

Mr Mullen was taken to hospital with ten broken ribs, a broken shoulder, a collapsed lung, a tear in his spleen and severely bruised kidneys. He spent four months in hospital and still suffers pain as a result of his injuries.
An investigation by the Health & Safety Executive (HSE) found that John Gordon Black had failed to plan the work properly. There was also no written arrangement for carrying out the demolition work, as required under Regulation 29 of the Construction (Design and Management) Regulations 2007 for this type of work and there was no exclusion zone around the demolition area meaning the workers had to work within the footprint of the building and on top of the roof as they were demolishing it, clearly exposing them to risks to their safety.
The partially collapsed chalet was ultimately demolished using a long reach excavator, without the need to have workers or others exposed to risk during the demolition.
John Gordon Black, trading as JB Black Construction Services, of Bairdsmill, Crosshill, Maybole, was fined £2,660 after pleading guilty to breaching Section 2(1) of the Health and Safety at Work etc Act 1974.
Got a story? Email news@theconstructionindex.co.uk