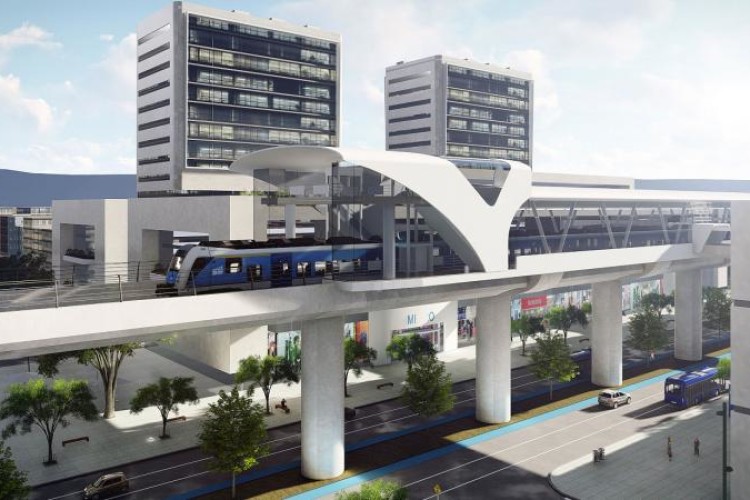 The aim is for the elevated line to come into use by 2023, its first metro line.
The award of the contract to Systra and its local partner follows earlier work on several studies on the project since the 1980s. Both the teams in the Group are therefore extremely familiar with the subject and its context.
Public transport in the Colombian capital currently consists of more than 100km of bus rapid transit (BRT) lanes. The city's population is expected to reach 8.3 million by 2020 and it is seen as crucial to invest in new infrastructure.
The decision has taken to build a 25km-long on a U-shaped viaduct, together with 15 stations. The design will have to take into account the potential for earthquakes in the region.
The line will provide direct access to the city centre from the southwest of the city. The route mainly follows the Avenida Caracas, a major transport artery for the capital.
Initial studies for a metro line in Bogotá were carried out back in the 1940s, and the last provided by the Systra was last year.
Usage of the line is expected to be about 650,000 passengers per day, and it is set to become the backbone of a larger metro network. The Colombian authorities hope that, by 2030, 80% of inhabitants will have easy access to city transport networks - BRT or metro - less than 1km from their home.
Got a story? Email news@theconstructionindex.co.uk