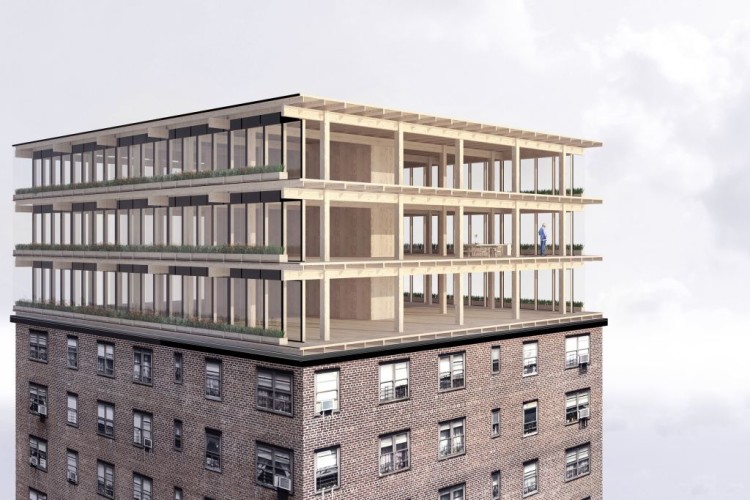 The organisers said that research shows that approximately a quarter of existing buildings are strong enough to carry additional floors made of wood and that it is the only material light enough to build quickly on to existing structures. "This makes wood a highly promising building material for providing living space for billions of people – while also preserving the architectural heritage of our cities," they said.
The 'City above the City' competition is a continuation of Metsä Wood's project 'Plan B', which was started in 2015 to explore the possibilities of using wood in urban construction. 
The entrants are encouraged to select a centrally-located building in one of the world's most populated cities and develop an innovative solution that adds density through additional floors. Building additional floors with Kerto Laminated Veneer Lumber as the primary material is a central requirement for the design work. Preferred cities include London, Berlin, Paris, Washington, Copenhagen, Stockholm, Istanbul and Shanghai.
The design work itself must either integrate with an existing structure or knit itself into the urban fabric of the city.
The prize for the winner will be €10,000 (£8,550) and there will be two second prizes of €5,000 and five third prizes of €2,000. The top 10 entries will be published.
Details from planb.metsawood.com (link opens in new tab).
Got a story? Email news@theconstructionindex.co.uk