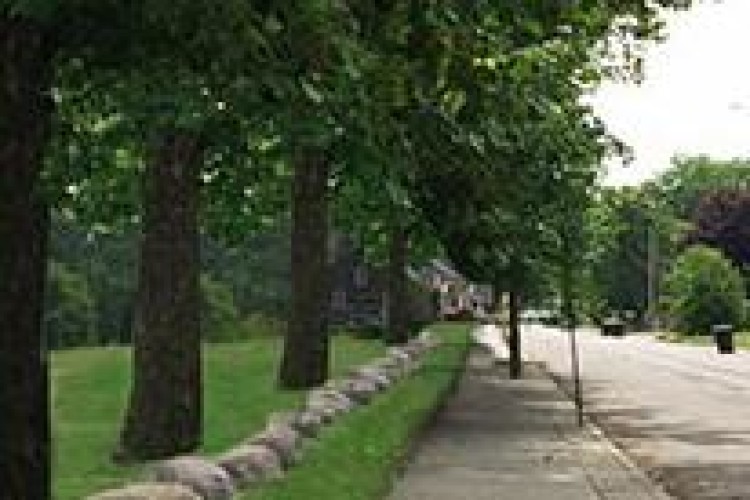 The citywide beautification project is intended to improve the curb appeal of the parks by using the decorative boulders in place of old, often rusted or overgrown, fencing.  The move is designed to allow the physical beauty of the parks be more visible to the surrounding community and make the parks more inviting.
The City's General Services Department, which includes Parks & Recreation, has identified 99 parks where it plans to make the improvements this year, according to GSD Director, Brad Dick.  Already, five parks – Gordon, Fields, Hanson, Dueweke, Luce-St Louis – have been completed.

"This will be a simple change at these parks but the results are night and day," said Dick. "When you see the before and after images, the difference is really stunning. In many cases, the old fencing hid the natural beauty of these parks from the neighbors who use them. Now it will be there for all to see." 

Removing the fencing also will make the parks more welcoming and accessible to pedestrians, while installation of the boulders will keep out vehicles, Dick said.
"Instead of neighbors having to walk all the way around a park's fence line just to get to the entrance, they'll be able to enter by foot or bike from any side," he Dick.  "And while the boulders are attractive, they also will serve as an effecting barrier to prevent cars from driving onto the park."
The cost of the Rock Around the Park program is approximately US$3m and is coming from available general fund dollars. It is about one-third of the cost of replacing more than 45,000 linear feet of fencing.  Boulders also last longer, Dick said.  Fencing typically lasts about 25 years while existing perimeter boulders at Rouge Park have been intact for nearly 100 years. Dick said he expects all parks to be completed by this November.
Got a story? Email news@theconstructionindex.co.uk