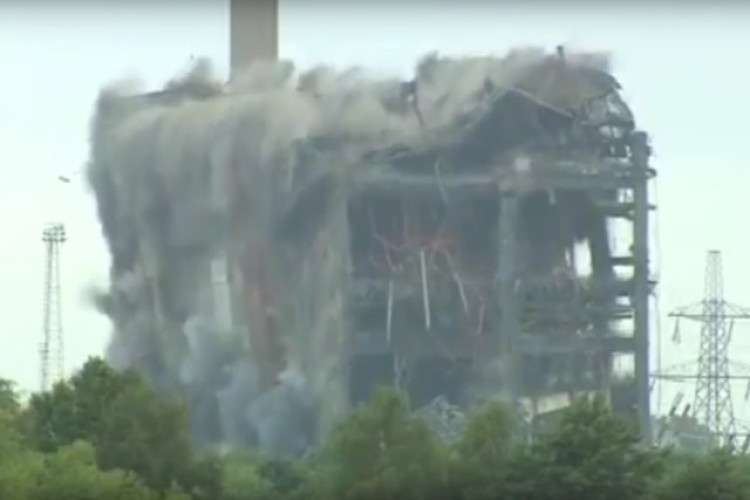 The structure had been unsafe since its partial uncontrolled collapse on 23rd February 2016, killing one man and leaving three unaccounted for.
The controlled explosive demolition of the remaining structure took place on the morning of Sunday 17th July with all of the remaining structure being brought down successfully. The explosion was carried out by Alford Technologies with demolition contractor Brown & Mason on behalf of RWE, the German energy company that owns the site.
Brown & Mason was brought in at the start of May to replace original demolition contractor Coleman & Company, whose employees were lost in the February collapse. The search for the missing three was hampered to the point of impossiblity by the risk of further collapse on the search & rescue crew, and suspended on safety grounds.
Following inspection to confirm the area and debris pile is now safe, the operation will resume to recover the three men who remain missing – Christopher Huxtable, Ken Cresswell and John Shaw.
Thames Valley Police said: "The absolute priority of our multi-agency response remains the recovery of the missing men so they can be returned to their families and to understand what caused this tragic incident."
Got a story? Email news@theconstructionindex.co.uk