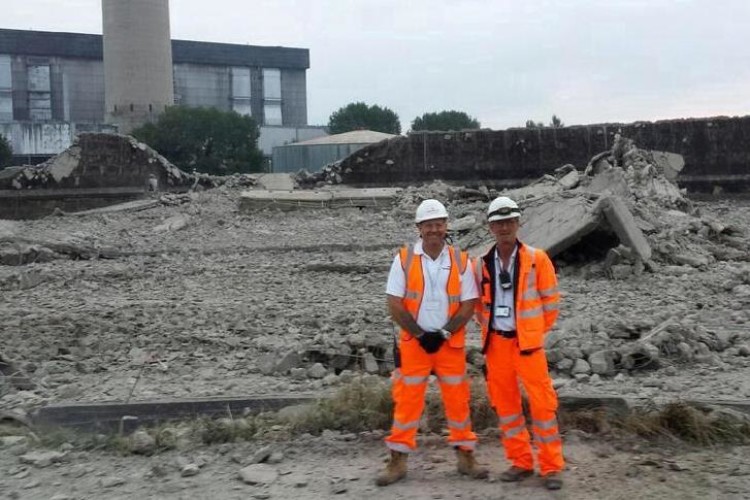 Birmingham-based demolition contractor Coleman & Co is working on a three-year project to pull down the redundant Didcot A plant in Oxfordshire.
At 4am on Sunday 27th July, three of the six cooling towers were reduced to rubble in less than 10 seconds.
Kevin Nix, head of RWE Generation UK, said: "Although this is a sad day and the end of an era in many ways, I am very pleased that the technically challenging demolition of the southern cooling towers has been carried out successfully and above all with the safety of all those involved, including the local community, as its highest priority. This is entirely due to months of pre-planning and the professionalism of the specialist teams involved."
RWE Generation UK announced the closure of the 2,000MW coal-fired Didcot A power station in September 2012 after 42 years of service. The station closed on 31st March 2013 and the nine month decommissioning process finished in November 2013.
RWE's neighbouring 1400MW gas-fired power station, Didcot B, will continue to generate electricity generation for many years to come.
Coleman & Company is continuing to clear the rest of the site, including the northern cooling towers and the chimney stack, to be completed by the end of 2016. (See our previous report here.)
Yesterday's demolition was live streamed over the internet in a bid to keep spectators away. Several hundred still turned up to watch it, however.
Setting the charges...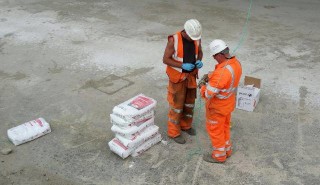 The event attracted a lot of media attention. Even the final pre-blast plannign meeting was filmed.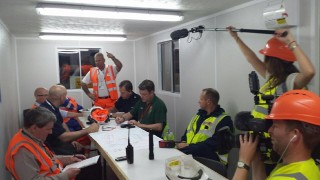 Got a story? Email news@theconstructionindex.co.uk