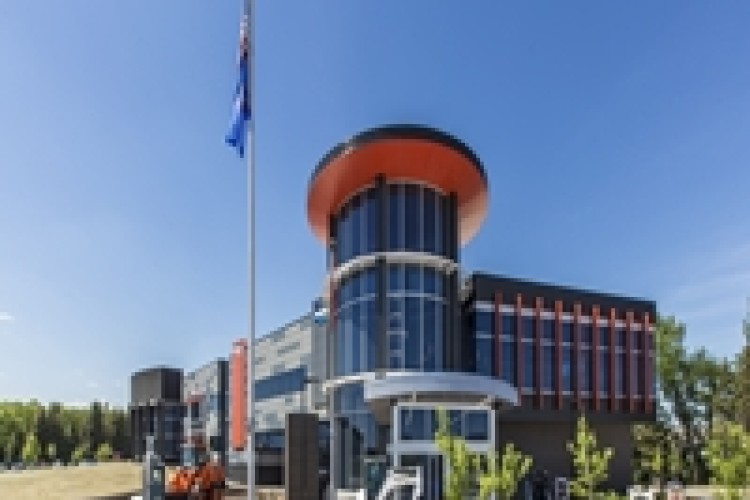 The investment is intended to provide a foundation for future growth. The new development has been designed to provide collaborative environment for employees to work in new ways, drive innovation and improve operations.
"Doosan Bobcat is a growing company that continues to make investments in its people," said Rich Goldsbury, president of Doosan Bobcat North America. "Creating an innovative environment helps us attract and retain team members who are focused on bringing new ideas and solutions to the marketplace faster."
The expansion doubles the square footage and employee capacity of the original headquarters building – built in 2000 – bringing together teams who handle company administration, and manage sales and marketing and product development, for both Doosan and Bobcat brands.

The expansion also fits with the company's commitment to fields related to science, technology, engineering and maths (STEM), which has been a major initiative for Doosan Bobcat, the state of North Dakota and the region. "As a company, we have a vested interest in promoting STEM-related positions to build a sustainable long-term workforce," Goldsbury said. "And we need facilities that help us recruit and retain top talent in the region – which goes hand in hand with our STEM efforts and North Dakota State University partnership."
He added: "Everything we are doing at our other North Dakota facilities in Bismarck, Gwinner, Wahpeton and West Fargo is part of the 'innovation accelerated' initiative. This is an ongoing investment and process, however, with a combination of environment, tools and techniques we can create a culture that brings more innovation to our processes and products."
Got a story? Email news@theconstructionindex.co.uk