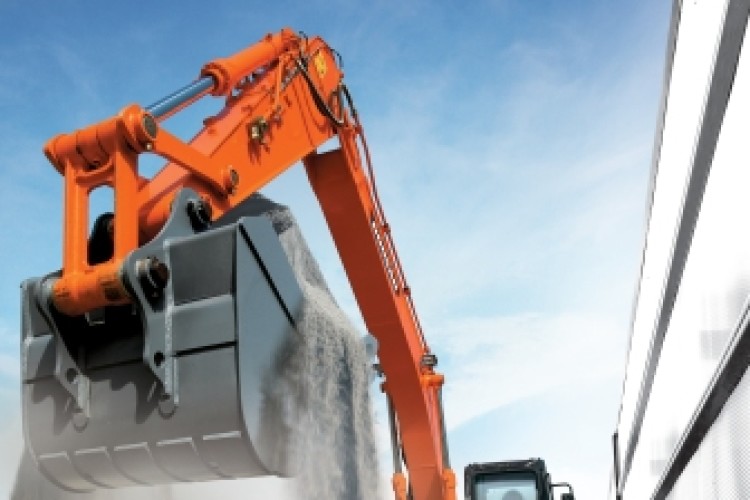 Reduced radius is a particular benefit in road and rail construction, working close to live traffic, which are among target applications for this machine.
At the same time, the long carriage (LC) design of the DX235LCR is intended to offer extra stability in all operating conditions, including heavy digging and lifting operations. 
Swing diameter is just under 4m (3990mm, to be precise) with a tail swing of 85mm over 800mm wide tracks.  The short radius design means that the tail swing is 1070mm less than that of the conventional chassis DX225LC, while the minimum swing radius is 2310mm.
Powered by a 6-cylinder Doosan turbocharged diesel engine providing 123 kW (166 HP) at a maximum governed speed of 1900 RPM, the DS235LCR has an operating weight of 23.6t and a maximum digging depth of 6670mm.  The dump height is 7925mm and maximum digging reach is 9821mm. Swing speed is 11.3rpm. Drawbar pull is 23.8t.
Digging force over the bucket is 14.2t, while that over the arm is 10.3t.  Use of power boost increases both forces by about 5%, the highest forces of any excavator in this class, Doosan claims.  Engine power and swing torque are sufficient for working on slopes.
The standard 'auto idle' feature on all mid-size and heavy Doosan excavators reduces fuel consumption and noise. This function, which can be switched on or off by the operator, automatically causes the engine to drop to idle if the excavator functions are not used for four seconds. The engine automatically returns to the pre-set throttle position when the operator moves a joystick or a travel function.
Got a story? Email news@theconstructionindex.co.uk