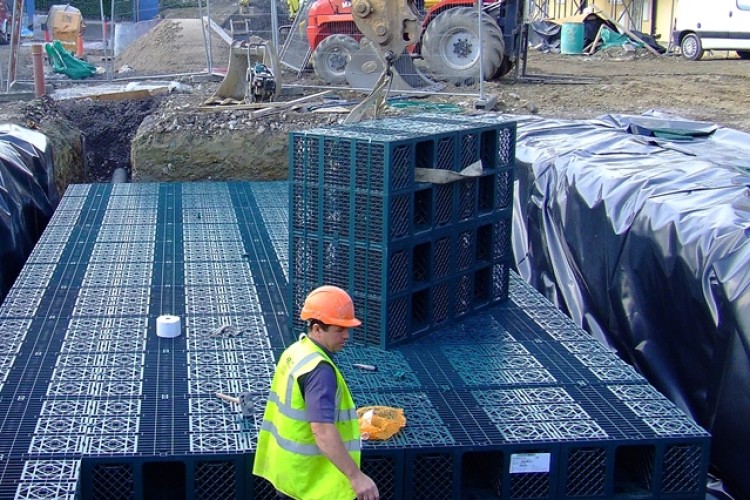 The Department for Environment, Food & Rural Affairs has postponed its target start date to introduce legislation, much to the dismay of drainage specialists and SuDS advocates.
Key stakeholders, who have been involved in detailed consultations over SuDS implementation, have been told in a letter that new local authority SuDS approving bodies (or SABS) will not get the green light to start work approving SuDS schemes on new developments from October 2014.
Instead, the letter says, an announcement will be made in the summer, which will set out in detail the plans for implementation of Schedule 3 of the Flood and Water Management Act.  In addition, the government will still keep its promise to provide six months' notice to enable SABS to be ready to start work.
"The government remains committed to implementing SuDS at the earliest available opportunity, but not in a way that has any adverse impact on development," the letter states.  
Alex Stephenson, chair of the British Water Sustainable Water Management (SuWM) Focus Group and operations director of the UK stormwater division of Hydro International said: "Of course, nothing must stand in the way of increasing the UK's housing stock and providing much-needed affordable homes. However, the perceived threat of any so-called 'adverse impact' of natural SuDS features for housebuilders must not be allowed to become the elephant in the room that paralyses SuDS implementation altogether. 

"It has always been the case that well-engineered SuDS designs which combine manufactured systems with above-ground biodiversity through natural features can – and do - provide cost-effective solutions for developers.
"Practical SuDS solutions using innovative proprietary systems can minimise land take and provide predictable water quality performance.  Predictability is the key to delivering SuDS schemes that local authorities can have the confidence to adopt with clear maintenance schedules.
"With parliament in summer session between 4 June and 22 July, and a general election on May 7 2015, there is only a narrow 'window' for implementation, given a six months' lead-time.  Based on previous experience, further delays could not be ruled out. 
"SuDS legislation is a vital element of measures to combat surface-water flooding.  It is imperative that the government implements this legislation before the 2015 general election."
Got a story? Email news@theconstructionindex.co.uk