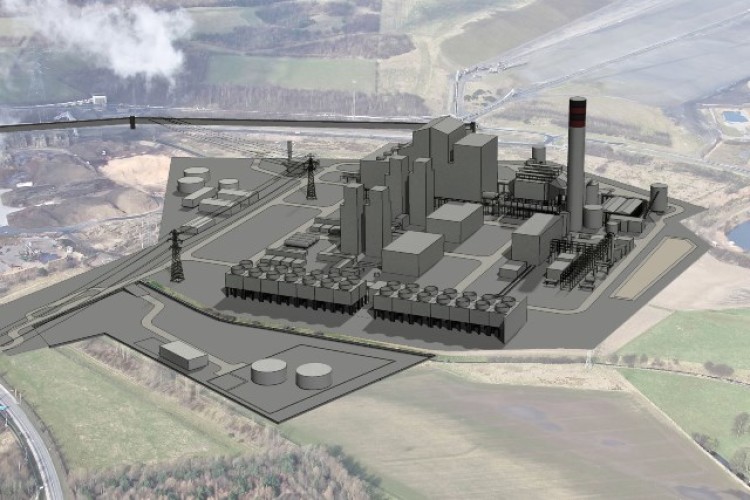 Drax Group said that it would continue to be involved with the pre-construction feasibility project but will invest no more money in the scheme. It is withdrawing as a partner of Capture Power Ltd, the developer of the White Rose CCS project.
Drax said that it would continue to make its Selby site available to Capture Power partners Alstom and BOC for the project to be built.
Drax Group operations director Pete Emery said: "We remain fully committed to completing what we've signed up to – the completion of a study into the feasibility and development of world leading technology that could result in dramatic reductions in carbon emissions produced by power stations and heavy industry.
"We are confident the technology we have developed has real potential, but have reluctantly taken a decision not to invest any further in the development of this project.  The decision is based purely on a drastically different financial and regulatory environment and we must put the interests of the business and our shareholders first.
"We will focus our resources on the areas which we can deliver best value, particularly working with government to explore the potential for converting a fourth generating unit to run on sustainable biomass.
"Drax still believes this project has great potential and we have announced that the site at the Drax power plant, along with our existing infrastructure remain available for the project to be built."

Drax chief executive Dorothy Thompson told the BBC that her company could no longer afford to be involved in the project because of government changes to the subsidy regime for renewable energy.
The White Rose CCS project involves the construction of a state-of-the-art, up to 448MWe (gross) coal-fired oxy-fuel power plant with full CCS deployed from the outset. It would generate enough low carbon electricity to supply the equivalent needs of over 630,000 homes and would be capable of capturing two million tonnes of CO2 per year, some 90% of all CO2 emissions produced by the plant. The captured CO2 would then be transported via the Yorkshire & Humber CCS cross-country pipeline, an associated project being developed by National Grid, for storage offshore in deep saline formations under the southern North Sea.
Leigh Hackett, CEO of Capture Power, said: "Drax's decision not to invest further in the Project is disappointing, but we are keen to confirm that Capture Power remains committed to delivering the White Rose CCS Project. We can also confirm that we continue to work constructively with Drax on land, site services and shared infrastructure aspects to support the project's delivery.
"We are now well over halfway through the FEED study and we are progressing towards receiving development consent. The final investment decision for White Rose will be dependent on successful outcomes of the FEED study, funding arrangements and the proposed contract for difference market mechanism designed specifically to encourage investment in new, low carbon generation.
"The team at Capture Power is working hard to put the UK on the CCS map through delivering this groundbreaking project."
Got a story? Email news@theconstructionindex.co.uk