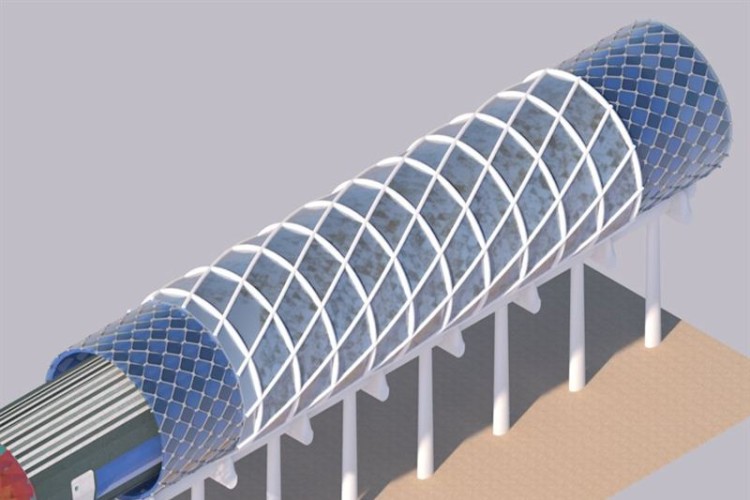 In total, Dubai Future Foundation has shortlisted 65 teams from universities and specialist engineering firms, from a pool of about 250 applicants to the competition. Companies competing include Aecom, Gensler and Arcadis. Entrants also include a planning and design manager from the Palace of Westminster.
The goal of the competition is to design a Hyperloop prototype that will reduce travel time between Dubai and Fujairah to less than 10 minutes. Hyperloop is a new form of high-speed transport originally proposed by SpaceX and Tesla Motors CEO Elon Musk. It would use a network of low-pressure tubes and air-cushioned pods travelling at speeds of up to 760 miles per hour.
Dubai Roads & Transport Authority (RTA) director-general Mattar Al Tayer said that the design competition is a global platform for shaping the future of the transportation sector, gathering the brightest minds from all around the world to invent solutions capable of transforming transportation.
He added: "The selection of a judging panel made up of top-ranking experts and specialists in the most advanced technologies reflects the Foundation's seriousness about adopting only the most original of ideas, and to later turn them into feasible projects that will create a better future for the generations to come."

More than 250 entries were sent to the BuildEarthLive Hyperloop Design Competition, from countries including Brazil, Canada, Egypt, France, Germany, Japan, the Republic of Latvia, Turkey, the United Arab Emirates, the United States, the UK and Ukraine.
Only six teams will compete in the final stage, presenting their designs to the expert panel of judges in Dubai.
 Two of the judges are architects from the UK. George Mokhta is associate Director at Turner & Townsend and Paul Beaty-Pownall is director at BPR Architects.    
Got a story? Email news@theconstructionindex.co.uk