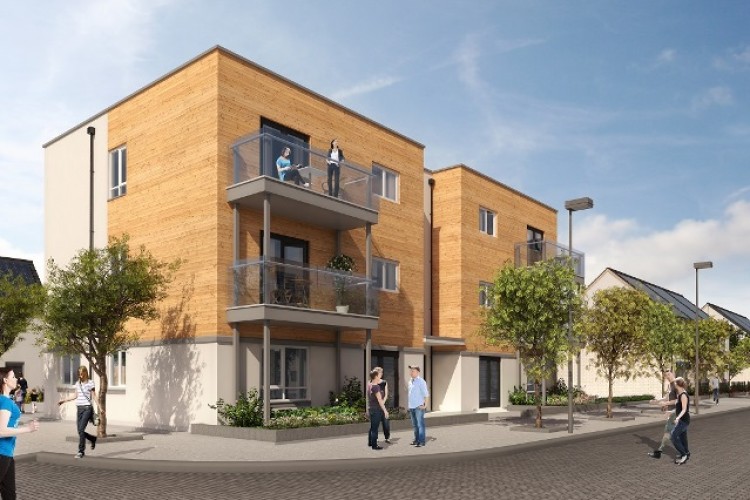 The company is also in final negotiations for the production and supply of its Sigma II timber frame system to the first Exemplar phase.
Stewart Milne Timber Systems is working with lead developer A2Dominion and main housing contractor Willmott Dixon to provide timber frame houses.
North West Bicester project director Steve Hornblow said: "As a local supplier Stewart Milne Timber Systems' appointment is very much part of our commitment to ensure that where possible local suppliers and sub-contractors are used throughout the construction of this pioneering development."
The Exemplar phase of the scheme will provide 393 homes that meet the Code for Sustainable Homes Level 5.  Infrastructure works began at the end of April and construction of homes is expected to start in the summer.  The developers say that each home will have a true zero carbon rating, with heat and hot water being generated on-site by a gas-fired combined heat and power plant.

The development will also have the UK's largest domestic solar panel array, with 17,500m2 mounted across the rooftops of all homes to generate electricity. This includes freestanding photovoltaic (PV) panels, overlaid PV panels and inset PV tiles, with some garages having green roofs.
Aiding the energy efficiency is the type of wall being used to construct the homes, which is the Stewart Milne Timber Systems' Sigma II build system, '195 C-Stud', delivering high heat retention and air tightness properties and a 0.15 U-value.
Party walls and roofs will be site insulated and made air tight with membranes. This, along with pre-assembled roof modules and insulated floor cassette edges, means a pair of semi-detached homes can be weather tight, air tight, secure and fully insulated within 72 hours, Stewart Milne says.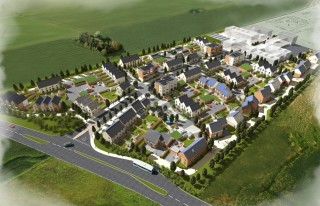 Got a story? Email news@theconstructionindex.co.uk