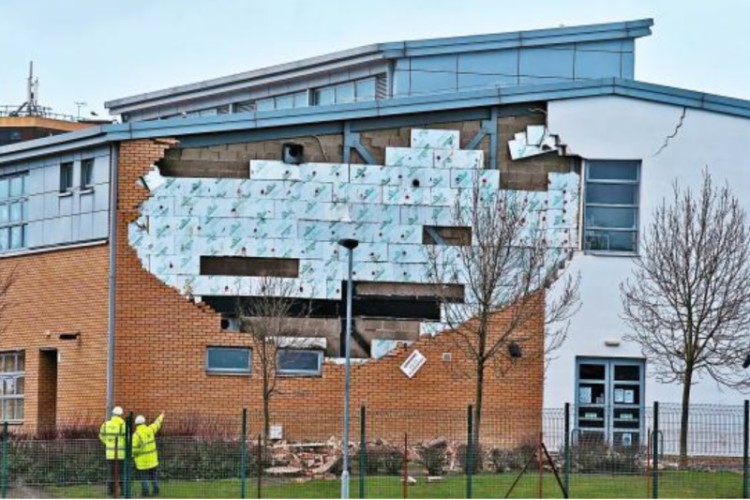 The council has published a report that will be considered by the finance and resources committee with a view to settling with the Edinburgh Schools Partnership (ESP), which has a contract to design, construct, refurbish and provide facilities management services for the 'PPP1' group of schools.
Terms of the settlement include for all defects to be rectified at the expense of ESP and its subcontractors and for there to be an additional independent inspection and reporting system.
In January 2016 the external gable wall of Oxgangs Primary School collapsed following high winds. The investigations following this collapse identified a number of underlying structural defects at. Further checks revealed that similar building defects existed across the PPP1 estate. The structural safety fears led to the council closing 17 new schools in 2016 (link opens in new tab). Other issues were also later found, including concerns related to fire protection and the lack of building warrant certificates for two of the schools and probles with the roof at Oxgangs.

The issues led to a formal dispute between ESP and the Council.
Proposed terms of the settlement include:
all structural and other defect rectification works will have been carried out at the sole expense of ESP or its subcontractors;
in respect of the structural building defects and fire related works, the council will be entitled to retain an agreed sum;
ESP will agree to open the PPP1 buildings for longer hours at no cost to the council on an ad-hoc basis
further contractual requirements have been agreed for ESP's facilities management subcontractor Amey to report performance or service failures to the helpdesk and to discuss and agree any proposed changes to that performance reporting;
there will be an additional independent inspection and reporting system.
Got a story? Email news@theconstructionindex.co.uk