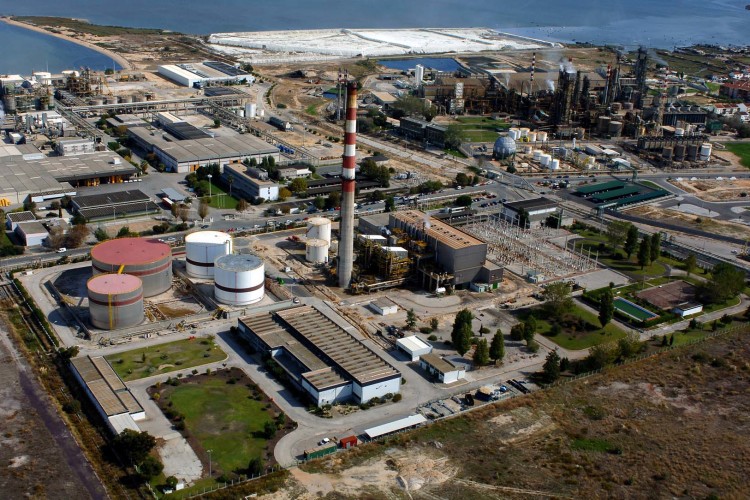 The project will see a full site clearance of the energy group's 7-hectare power plant in Barreiro, Portugal. The plant, which operated from 1977 to 2009, was EDP's largest thermal cogeneration power plant and one of the oldest in the group's extensive portfolio. The old oil-fired station has already been replaced by a modern CHP power plant on the same site, allowing the group to produce cleaner, more environmentally-friendly energy.
RVA, the UK's leading expert in large scale decommissioning, decontamination, dismantling and demolition projects has helped EDP prepare a detailed project specification and tender documentation, and will play a key role in the contractor selection programme. Following the appointment of a contractor at the end of November, RVA is available to continue to work with EDP, providing specialist project management support and technical advice as required throughout the programme of works.
The project will include the demolition of several large structures compromising a 1,000m oil and steam pipeline, engine room, boiler, steam turbines, pumping station and two on-site reservoir tanks, each measuring 7,500m3.
EDP's engineering coordinator for D&D projects Antonio Luis Alfonso explains why EDP selected RVA for this project: "EDP needed someone with extensive experience and expertise on demolition projects of power plants. From a selection of several possible candidates RVA was clearly the most adequate choice. Its core business is supplying consulting services to companies who have little or no experience in D&D projects – precisely what EDP was looking for."
Commenting on the project, RVA's managing director Richard Vann says: "Since our formation in 1992, RVA's reputation for technical excellence has become well-established throughout the UK. However our strategy has always been to take our experience to an international market and following recent projects in France, Hong Kong and Turkmenistan, we are delighted to be working with EDP in Portugal. 
"To be approached by a prestigious European client such as EDP reinforces our growing presence in the international marketplace and further strengthens our strategy for developing our worldwide client base. 
"A large-scale project of this nature requires a significant amount of planning. EDP has acknowledged the need to carry out the work to the highest standards, with Environmental, Health and Safety (EHS) management a priority. They have recognised that to do this, they need the specialist experience and assistance that RVA can provide." 
Got a story? Email news@theconstructionindex.co.uk