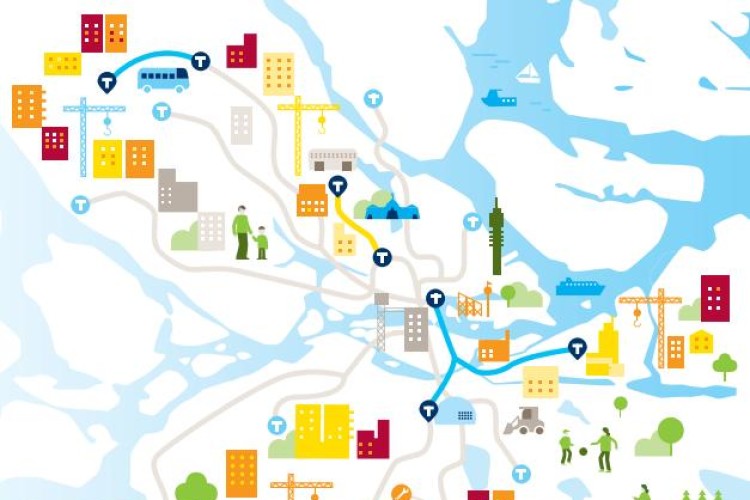 The funding covers projects in the European Union, Africa, and Latin America. The approvals included the extension of the Stockholm metro, a high-speed telecommunications network in Ireland, a hospital in the Netherlands, renewable energy projects in Spain and the UK as well as support for small and medium sized companies in Greece, France and Spain.
"Projects approved today strengthen the EU Bank's action in the fields of energy efficiency, social infrastructure and the support for SMEs," said Werner Hoyer, president of the EIB.
The EIB's board approved €1.7bn of new transport investment to improve mobility and accessibility in Europe. It agreed to provide €788m in support for the construction of three extensions of the Stockholm metro, with a total length of 19.6km and 11 underground stations. A sum of €350m will go to the upgrade of Dublin airport's infrastructure including the construction of a parallel taxiway and the improvement of aircraft parking stands. Ireland also gets €500m of financing for the roll-out of a high-speed telecommunications network to cover up to 542,000 households, in support of the National Broadband Plan.

Support in the area of renewable energy production comes through the financing of an electricity biomass generation plant in Spain and an offshore wind farm project in the United Kingdom, with a total investment of €455m.
Other newly approved schemes include the development plan of a regional hospital in the Netherlands, which be supported with €150m. The board also agreed to finance the construction of a 200km-long expressway in Poland with €500m. EIB is providing €100m for the modernisation, rehabilitation and consolidation of five public hospitals in Austria. A sum of €100m of EIB financing was approved to support the construction of near-zero-energy buildings in Denmark, comprising six buildings in the Copenhagen Metropolitan Area.
Got a story? Email news@theconstructionindex.co.uk