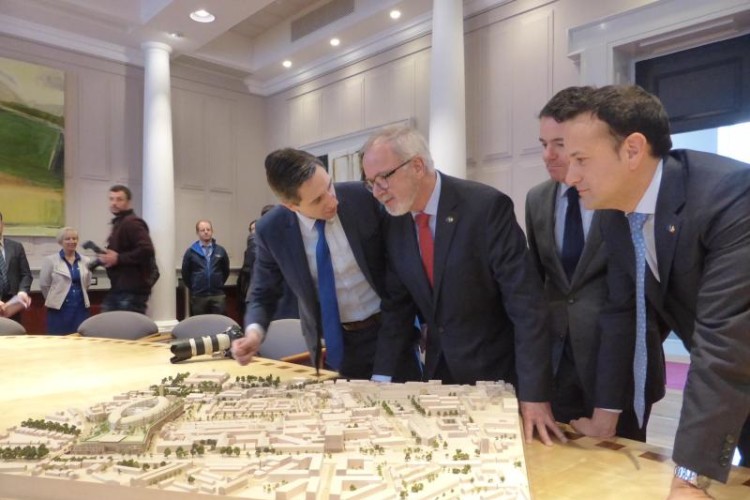 The €490m loan is the largest-ever financial arrangement by the European Union's long-term lending institution in Ireland and the EIB's first backing of a hospital in the country.
"The new Children's Hospital is the largest single healthcare investment in our history. It will transform the way in which we deliver care to sick children and their families," said Ireland's prime minister Leo Varadkar. "This loan from the European Investment Bank, the largest loan it has provided to Ireland to date, will allow us to build a world class hospital which will be a centre of paediatric research and medical education, as well as a safe and secure environment for families of sick children."
The new hospital will both consolidate and modernise paediatric hospital care for the Greater Dublin Area and transform tertiary care for children and young people for the whole country.
The new children's hospital, which is due to open in 2022, will provide 380 individual inpatient rooms, each with a parent bed, 93 day-care beds, 22 operating theatres and a 53-unit family accommodation facility, as well as four acres of outdoor gardens and courtyards.
Got a story? Email news@theconstructionindex.co.uk