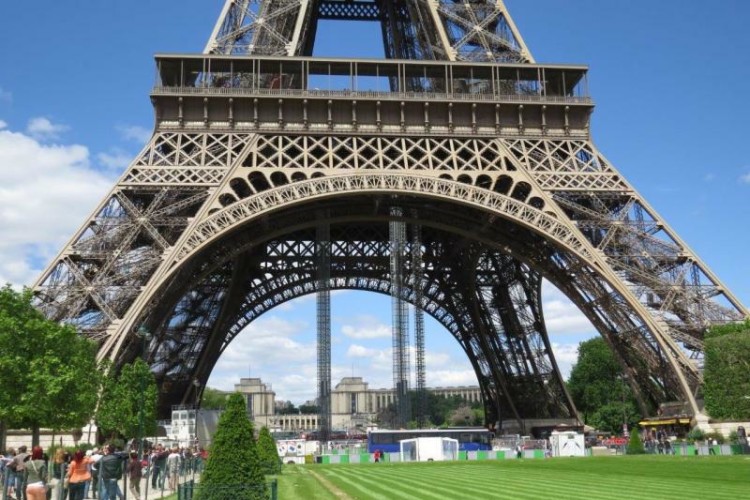 The first storey has previously been little more than an intermediate stop but is being turned into a feature in its own right, with shops, information points, a restaurant and a glass floor designed to give visitors the impression of floating in space.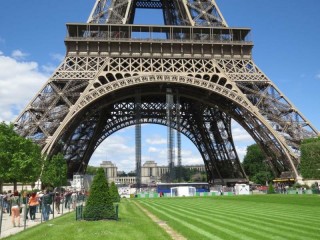 A joint venture of Vinci Construction France, architect Moatti et Rivière and design office Ginger Sechaud Bossuyt was appointed at the end of 2011 to upgrade the first storey of the Parisian landmark.
Artist's impressions © Moatti-Rivière architectes
The first floor, which stands 57m above the city, was last upgraded 30 years ago. Since then, it has welcomed more visitors than during its first century of existence. The pavilions and public spaces of the 1980s needed improving to suit the expectations of today's visitors.
New reception and conference rooms, visitor pavillions, restaurants and shops are being created under the project. Entertainment and education facilities are also being improved. The scheme will also open up access for disabled people.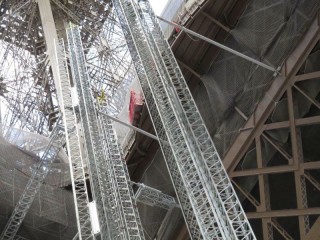 The design-build project involves the reconstruction of pavilions and the lift-access buildings, as well as the refurbishment of the façades of the restaurant. In the external areas, part of the flooring is being replaced with the glass floor, equipped with a guard rail entirely in glass.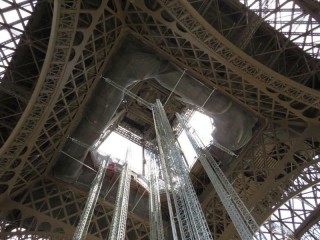 The project is also designed to reduce the attraction's environmental footprint through the use of renewable energy. Vinci is also fitting LED-type lighting system and a rainwater harvesting system.
The tower remains open to the public during the two-year project.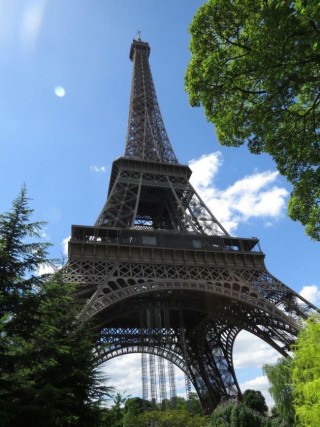 Got a story? Email news@theconstructionindex.co.uk