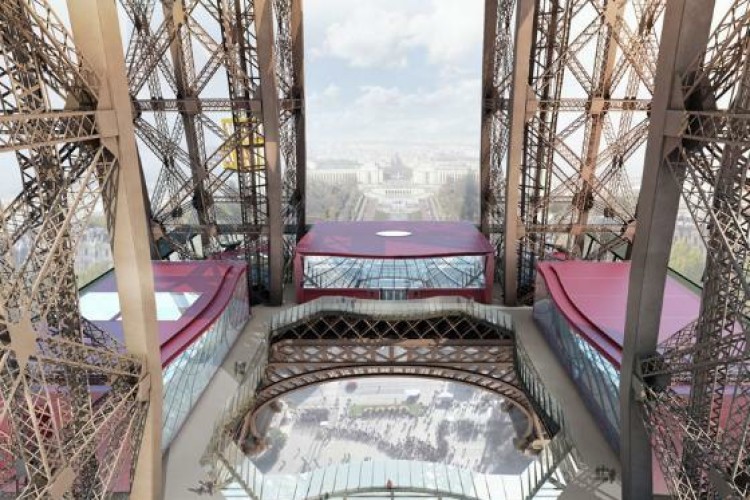 The €25m (21.4m) design-build project involves an area of 4,586m2, representing five-sixths of the storey's total floor area.
It calls for the reconstruction of the Eiffel and Ferrié pavilions and the three lift-access buildings, as well as the refurbishment of the façades of the restaurant. In the outside areas, part of the flooring will be replaced with a glass floor, equipped with a guard rail entirely in glass. The aim is to give visitors the impression of "floating in space".
The project is also designed to reduce the attraction's environmental footprint through the use of renewable energies, with solar, wind and a hydraulic system that will put fresh and waste water through a turbine. There will also be an LED-type lighting system, and the harvesting of rainwater.
The work will be launched in 2012 and take 18 months to complete.
Got a story? Email news@theconstructionindex.co.uk