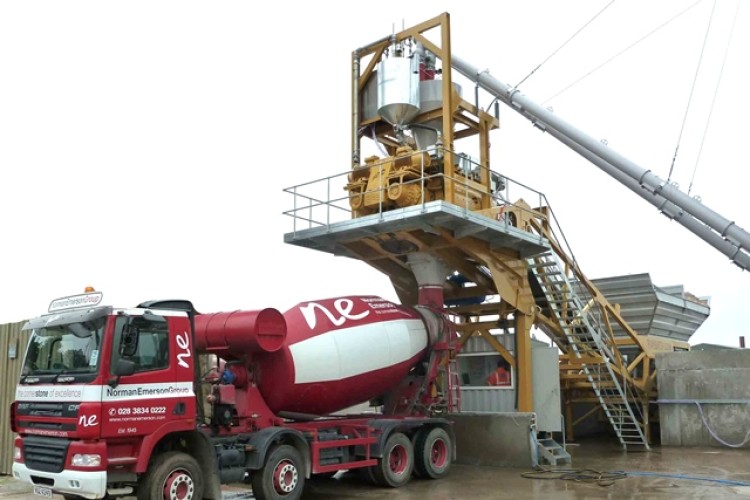 The Rapid Transbatch is replacing the very first batching plant ever built by Rapid, purchased more than 40 years ago, at Emerson's site in Ardmore, County Armagh.
The new mobile batching plant offers outputs of 40m3, 60m3 and 100m3 per hour.  Stairs and access walkways fold and dismantle for transport in a single road-towable unit. It takes five days to set up.
As standard, Transbatch features four 10m3 aggregate bins with pneumatic discharge doors, a 1000mm weighing belt and a 1,750kg cement weigh hopper with aeration and pneumatic vibrator.
Group managing director George Emerson said: "Rapid's Transbatch has provided us with an excellent solution for our concrete batching requirements. Its high quality compact design, ease of mobility and fast set up has made it a superb choice."
The Transbatch is pictured below under construction, and at the bottom in operation.
Got a story? Email news@theconstructionindex.co.uk