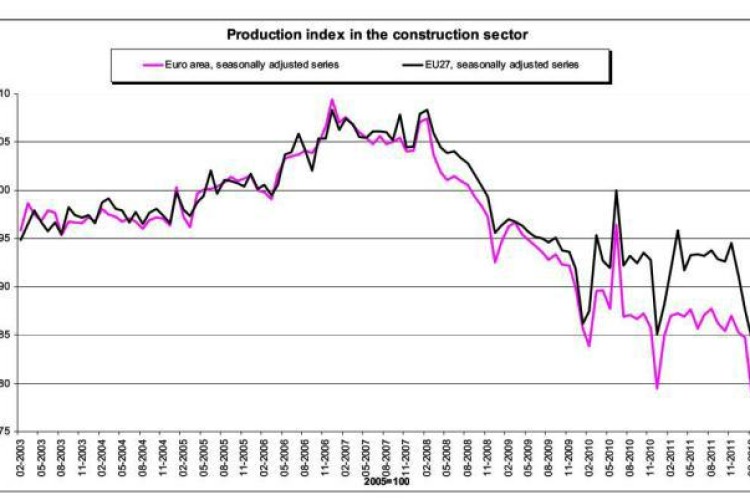 When compared with February 2011, output for February 2012 was down by 12.9% in the Euro area.
Output across the whole of the 27 countries of the EU was also down . It fell 3.7% compared with January 2012 and 9.4% compared with the previous year.
Among the member states construction output fell in 12 compared with January. The largest decreases were registered in Germany (-17.1%), Slovenia (-10.3%), Italy (-9.9%) and Hungary (-7.2%). The UK saw an increase of 5.7%.
Got a story? Email news@theconstructionindex.co.uk