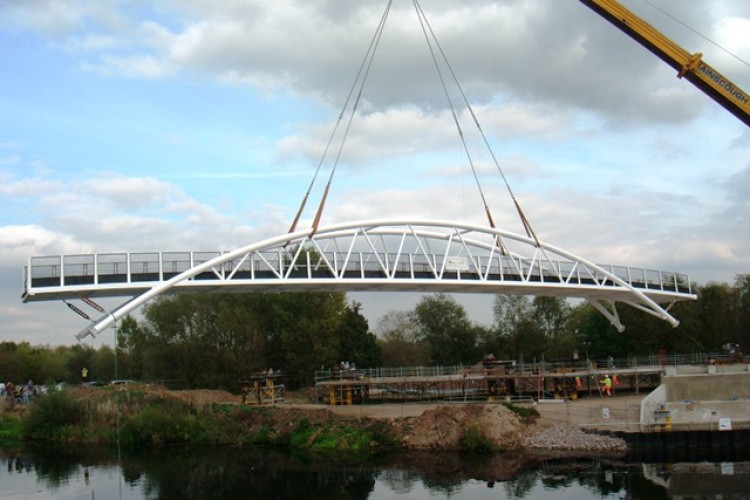 The National Engineering & Construction Contract (NECC) will initially run for six years, with options to extend up to a maximum of 10 years. It is the trust's largest single contract.
The new contract replaces the existing Omnibus contract, held by Kier since April 2009. It will deliver approximately £25m of construction works each year on the waterways. The longer agreement is aimed at encouraging greater capital investment, innovation and improvement in services, Kier said. If it runs for the full 10 years, it will be worth in the region of £250m to Kier.
The NECC equates to approximately 100 major construction projects and more than 200 minor repair projects annually including:

Channel lining, trench sheeting, and piling;
Culvert cleaning, lining, inspection and repair;
Towpath surfacing;
Repairs to historic locks, bridges and aqueduct repairs, including grouting;
Safety related reservoir works
Mechanical & electrical works;
Repairs to weirs on both canals and rivers;
Restoration schemes (which may include new build)
Minor works including bridge parapet repairs and bank protection projects
Kier managing director for utilities Paul Fletcher said: "We are extremely proud to have secured the National Engineering & Construction Contract. The Canal & River Trust is one of our most valued clients and we look forward to enhancing the strong relationship we have developed over the five and a half years of the previous framework.
"The opportunities for greater integration and collaboration to drive exceptional customer service and sustainable efficiencies are hugely exciting within this progressive and ground breaking framework."
Canal & River Trust operations director Vince Moran said: "This contract is the result of 18 months of hard work, care and attention reviewing how we manage projects of this type and looking at how we can improve things. We're delighted with the way in which Kier have understood and reflected our values and we look forward to continuing our work with them."
Got a story? Email news@theconstructionindex.co.uk