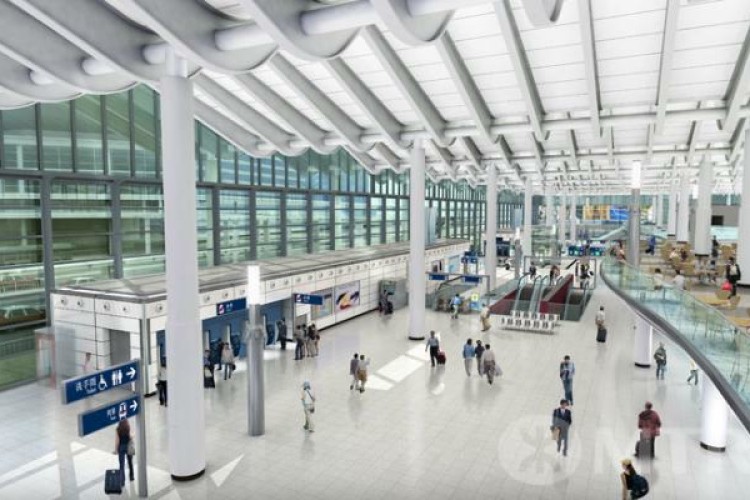 The government has accepted a proposed assessment strategy submitted by the Mass Transit Railway Corporation for the station works, which are part of the Shatin to Central Link project.
Director of highways Jimmy Chan said the proposal will take a three-stage approach, starting with a review of design drawings amended during construction and consolidated works records.
The second stage, which is set to begin next week, involves a physical investigation that will see the opening up and inspection of at least 80 locations on the connections between the platform slabs and the diaphragm walls. A greater number of samples  size may be considered, subject to the investigation findings.
The assessment will also review other irregularities suspected or discovered during the investigation, including honeycombed concrete at the East West Line slab soffit, incomplete infill of the gaps between the soffit and other structural elements and suspected improper installation of shear link reinforcement.
In the third stage, the corporation will consolidate test results and other construction issues found in the first two stages.

It will conduct a detailed structural analysis on the Hung Hom Station Extension works to ascertain if the overall condition of the works is acceptable and identify remedial works required.
Chan said: "We've considered that it is a scientific way to identify the problems and the scale of the problems, and the way to resolve the issues now we found in the Hung Hom Station Extension.
"We think that with this approach, we can assure the public that all the structures constructed by the MTR, with all the verification completed, can ensure public safety and that if the structures will comply with the requirements of the required standards."
The government announced this week that it is allowing more time for an investigation into the project's problems (link opens in new tab).
Got a story? Email news@theconstructionindex.co.uk