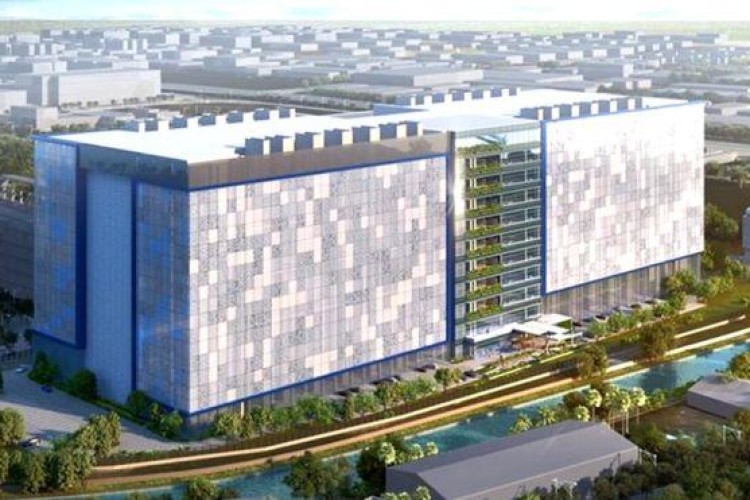 Fortis Construction is building the data centre, which will have 11 storeys - making it taller than the norm to reflect the shortage of space available in Singapore.
It has been designed with new features to minimise the use of water, energy and land. For example, this data center will be the first to incorporate a new liquid cooling system that minimises water and power consumption and, according to Facebook's testing, can reduce the amount of peak water used by 20% in climates like Singapore's.
The building façade is made of a perforated lightweight material that allows airflow and provides glimpses of the state-of-the-art mechanical equipment inside. Fortis Construction was chosen as general contractor because of its experience in the sector.

Singapore's trade and industry minister has welcomed decision to invest there. Chan Chun Sing said that the project is very important to the country.
Singapore is not a very big place, he pointed out – after much reclamation, the area is only about 700km2. "How do we compete to earn our lunch?" he said. "Bigger countries, bigger cities, with much greater access to resources will easily take our lunch. Which is why, in the past, we depend on the concept of connecting with the rest of the world." In the past, this meant ensuring that air, land and sea links were all top notch. "But today's technology has given us a new perspective of how we can transcend our geographical size and location. We want to connect in the non-physical dimensions to the rest of the world. That includes data, finance, technology and talent – seven dimensions in total."
Got a story? Email news@theconstructionindex.co.uk