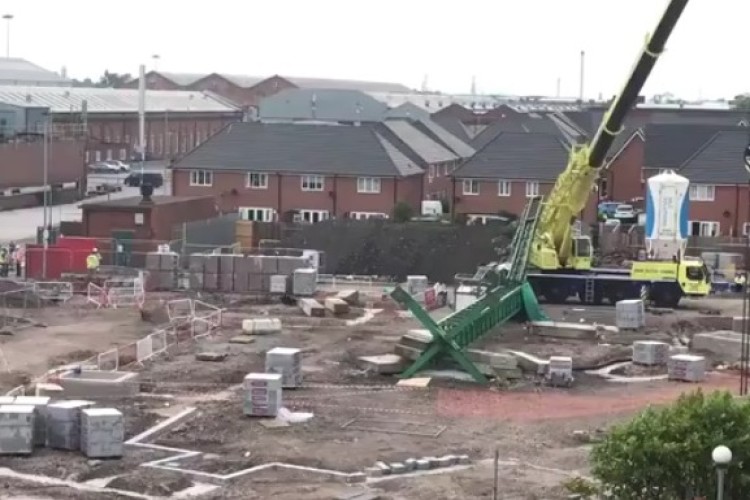 David Newall, aged 36, and Rhys Barker, 18, were killed on 21st June 2017 when a tower crane they were erecting at a new-build care home development in Crewe toppled over. A third man, David Webb, believed to be the operator, was injured and taken to hospital.
All three men worked for Falcon, one of the UK's leading tower crane hire companies. It is not clear whether they were working for Falcon Tower Crane Services or Falcon Crane Hire, two companies that share the same address in Thetford and same website, but have different directors.
Falcon Crane Hire Ltd was fined £750,000 last year for safety breaches that led to a tower crane falling over in Battersea in 2006 and killing two men.
Falcon also had a crane collapse in Liverpool in January 2007 and had a jib fail on a crane in Croydon in 2014.


Falcon Crane issued this statement on its website: "Rhys Barker and David Newall were highly regarded and popular members of our staff. Their deaths were untimely and deeply regretted by all their friends and colleagues who wish to express their deepest and sincere condolences to their family and friends. Our thoughts go out to their families whose welfare is uppermost at this difficult time.
"We also share our deepest concern for those who were injured and we wish David Webb a speedy and complete recovery.
"We consider health and safety to be of paramount importance and we have taken every step to ensure that all procedures are conducted as safely and efficiently as possible.
"We will leave no stone unturned to establish what went wrong and we will co-operate fully with all authorities to understand fully the causes of this tragic accident and to learn all safety lessons to be sure that safety remains of paramount importance."
Got a story? Email news@theconstructionindex.co.uk