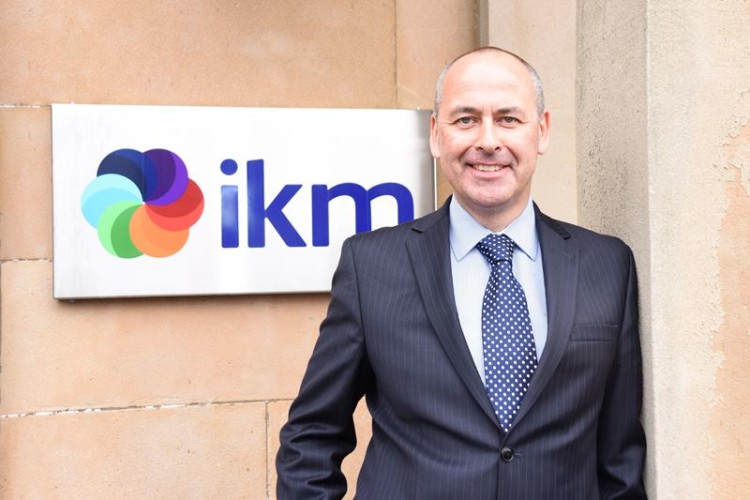 The mapping technology is designed to improve efficiency and safety of road survey procedures, with just one operator collecting data from a moving vehicle fitted with laser scanning technology.
A vehicle-mounted mobile light detection and ranging (lidar) system combines with multi-camera imaging and field software to capture data of roads, rail, land, waterways as well as for GIS data collection and asset management.
As the surveyor remains in the vehicle, there is no requirement for traffic management measures to be put in place.
David Taylor, managing director of Falkirk-based IKM Consulting, explained: "Having access to a data set that provides such a complete picture of the route for maintenance and integrity purposes can only improve the way roadway projects are undertaken in the future.
"The time saved from traditional survey methods and potential for project collaboration will drive long term roadway maintenance programmes in the future."

The pilot with Bear Scotland involved mobile mapping across 10 sites across Scotland, including the M90/A9 Broxden Interchange and the A835 Garve. Bear Scotland is an alliance of Eurovia, Jacobs and Breedon.
The laser scanning technology provided a 360-degree immersive and georeferenced point cloud data set that allowed Bear Scotland to interrogate the condition of road markings, signs and surface conditions.
In addition to providing accurate carriageway data, the survey simultaneously captured details of the verge areas such as safety barriers, drainage gullies, tree lines and boundary fences.
Eddie Ross, Bear Scotland's northwest representative, said: "Unlike a traditional topographical survey, mobile mapping with IKM Surveying is much more efficient and safer. Using the mobile mapping system also eliminates the need for traffic management, helping to reduce potential delays and disruption to road users, while also reducing the need for special access or time on the road. It's a much safer data-gathering method compared to traditional techniques and was a huge asset to this stage of the various schemes. We're currently looking at ways to work with IKM Surveying again in future projects."
Following the pilot, mobile mapping with IKM Surveying is now a full service offered by IKM Consulting.
Got a story? Email news@theconstructionindex.co.uk