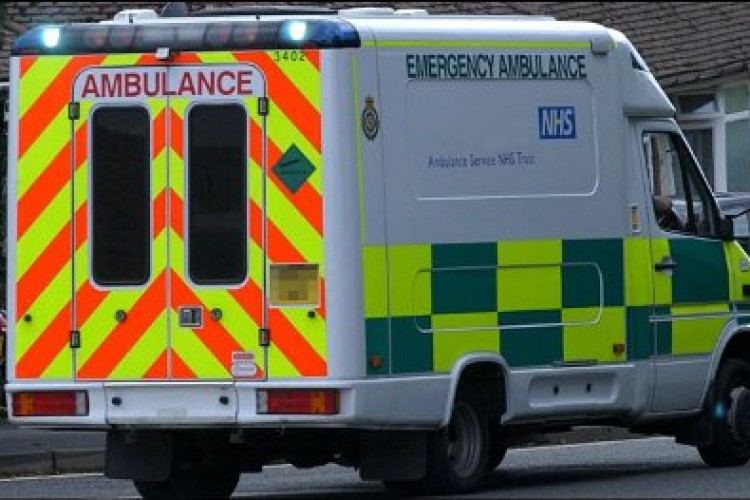 Richard Laco, aged 31, was killed last Wednesday during construction of the new Francis Crick Institute in the Kings Cross district of the capital.
It has been reported that he was crushed when a concrete stairwell, being lifted into place, was dropped. Paramedics and firefighters rushed to the site but were unable to save the trapped man.
The Health & Safety Executive is investigating.
A Laing O'Rourke spokesman said: "We can confirm that at approximately 5pm on Wednesday 6 November, an incident occurred at the construction site of the Francis Crick Institute in London, in which a subcontractor's construction worker suffered fatal injuries. The thoughts of Laing O'Rourke and the entire Francis Crick Institute project team are with the family and colleagues of the deceased at this time."
The Unite union said that it had been trying to gain access to the site before the accident to support its members working on the project. It said that its official should be allowed onto site to help improve safety.
Unite assistant general secretary Gail Cartmail said: "This fatality is a tragedy and our condolences go out to the bereaved family and friends. This is a harsh reminder of the importance of high standards of health & safety in an industry that is extremely dangerous.
"Trade unions have a role to play in maintaining safe working environments but Laing O'Rourke has bizarrely banned Unite officials from their sites. There is no place for anti-trade union behaviour in an industry where we should be working together in the interests of safety. We urge Laing O'Rourke and its subsidiary Crown House to give Unite access to the sites to support workers and help make improvements where necessary."
London's Evening Standard newspaper reports that Mr Laco had previously worked as a City trader after graduating with a first-class economics degree from Middlesex University. After the financial crash he had been unable to find work in the financial sector and turned to building sites to earn a living.
Got a story? Email news@theconstructionindex.co.uk