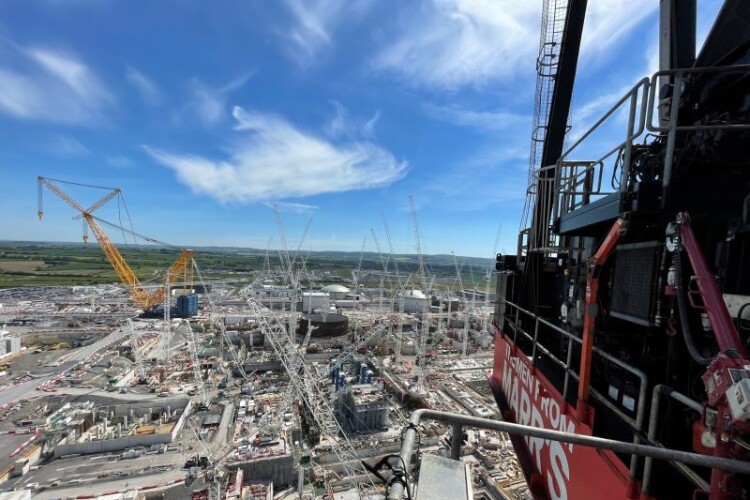 Balfour Beatty used the Favelle Favco M2480D tower crane to lift the main components of the tunnel boring machines building the water cooling systems.
The crane was supplied to Balfour Beatty by Marr Contractors of Australia, which worked with Favelle Favco on its design and development. [See our previous report here.]
"We're bidding a fond farewell," Balfour Beatty posted on LinkedIn. "With a 73-metre main boom that can lift up to 330 tonnes, the Marr crane has lifted the main components of the tunnel boring machines and been vital to our work on the project."

A Marr Contracting spokesman said the crane would not be going back to Australia yet. "Now that we have completed our scope of works on Hinkley Point C it will be staying on in the UK to move onto another job. Unfortunately, we are under an NDA [non-disclosure agreement] and can't disclose any further information about that at this stage but we will hopefully be able to share some news in the coming months."
Meanwhile, on the back of its involvement with Hinkley Point C, Marr Contracting International has joined the Sizewell C consortium – a group of more than 100 companies supporting the proposed Sizewell C nuclear power station in Suffolk, which is currently being examined by the Planning Inspectorate. That examination is due to close on 14th October 2021. A report will then be submitted to the secretary of state who will eventually have to decide whether or not to grant a development consent order.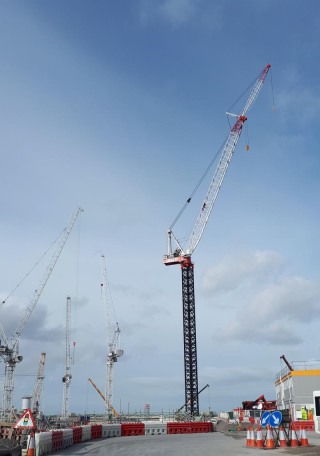 Got a story? Email news@theconstructionindex.co.uk