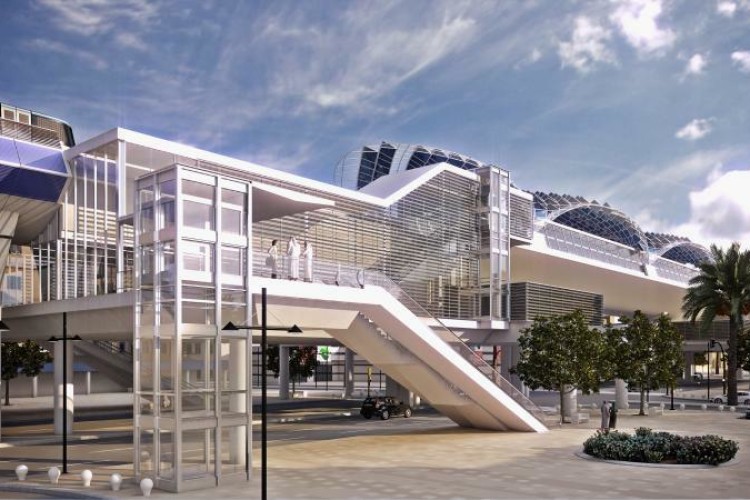 FCC, Bechtel and Ansaldo lead the three international consortia that have won the design and build contracts for the six-line, automated metro systems. The 176km Riyadh metro will be the longest in the world under construction, and is expected to create 30,000 jobs over five years.
Spain's FCC Construccion heads up the consortium known as FAST, which will deliver three lines. The five-year contract is valued at US$7.82bn, making it Spain's largest-ever largest international construction contract. FCC's main consortium partners are Korean company Samsung and French company Alstom. The other members are Strukton (The Netherlands), Freyssinet Saudi Arabia, Typsa (Spain) and Setec (France).  The contract includes the design and construction of lines 4 (orange), 5 (yellow) and 6 (purple), which will have 25 stations.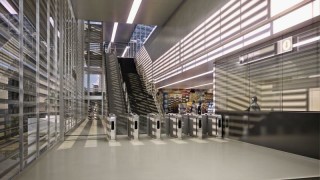 Construction will include 64.6km of rail track, made up of 29.8km of viaducts, 26.6km kof underground track and 8.2km of overground track. The consortium headed by FCC will use three tunnel boring machines to build tunnels almost 10m in diameter for the three lines.
Italy's Ansaldo STS is the leader of the Arriyadh New Mobility (ANM) group, which will be responsible for one line with a total distance of 40.7km. The contract is valued at US$5.21bn.

USA-based Bechtel leads the BACS consortium, which will design and build two lines with a total distance of 63.3km and a contract value of US$9.45.
Work will begin on the design of the metro project immediately and construction will start in the first quarter of 2014.
"Riyadh today is one of the world's fastest growing cities and our citizens deserve a world-class public transport system to enhance their quality of life," said Ibrahim Bin Muhammad Al Sultan, ADA president and member of the High Commission for the Development of Arriyadh. "The RPTP will be a major driver of employment and economic development. It will also help to reduce traffic congestion and improve air quality This is the biggest infrastructure project to be undertaken in the Kingdom of Saudi Arabia and is a cornerstone of the bold future we envision for our city."
The metro network features six lines with a total length of approximately 180km and electric driverless trains. All 85 stations and carriages will be air-conditioned and divided into 3 sections: first, family and single class.
The winning designs for the main stations from architects Gerber Architekten, Omrania & Associates, Sn.hetta and Zaha Hadid, were revealed last month.
Got a story? Email news@theconstructionindex.co.uk