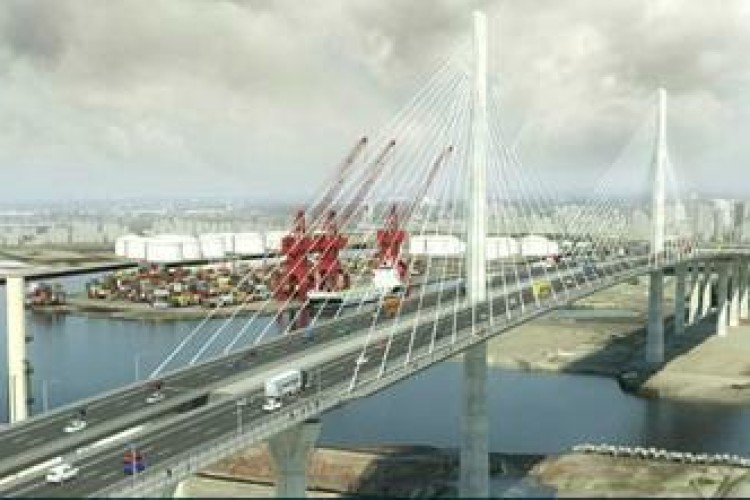 The company was awarded the US$650m (£400m) contract to design and build the replacement bridge in July 2012 as part of a joint venture with Shimmick Construction Company and Impregilo.
The initial site focus is to carry out test piling on both sides of the existing bridge and demolish an auxiliary access ramp.
The new bridge will be cable-stayed, 305m long, with 61m of vertical clearance above the Back Channel of the Port of Long Beach. It will be built adjacent to the existing Gerald Desmond Bridge, which will remain open and in service until the new span is completed.
The original Gerald Desmond Bridge was built in the 1960s and currently carries more than 15% of the waterborne cargo traffic of the United States. The bridge connects the heart of the Terminal Island port complex with the Port of Long Beach, and it provides the way to get from the port to the centre of the city and other nearby California locations.
The full project will take four years to complete, with the replacement bridge due to be completed in 2016.
Got a story? Email news@theconstructionindex.co.uk