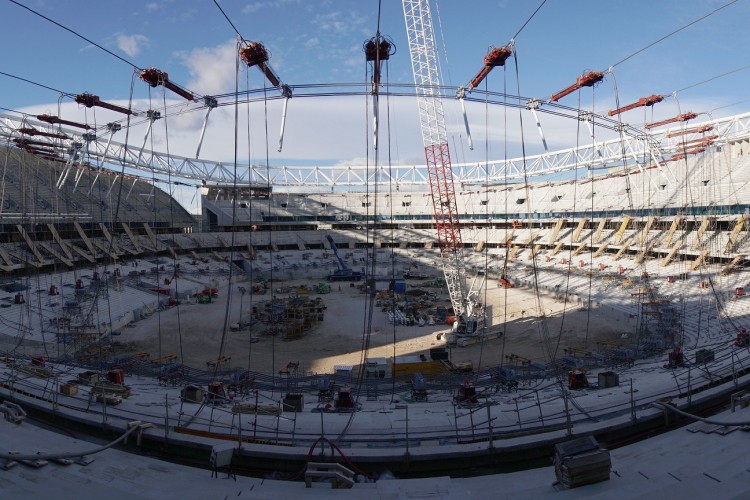 The roof design is formed of a steel structure weighing about 6,336t. It is tensioned with radial cables bound by a membrane that occupies a surface area of 83,053m2.
The open tensile structure comprises an exterior steel and double-height compression ring, an interior traction ring and two sets of radial cables. The roof will shelter the stands, protecting 96% of seats from the rain.
The new stadium is being built by FCC and was designed by architects Antonio Cruz and Antonio Ortiz. It will have a 67,000 seating capacity, distributed into stands, boxes and a VIP area. It will also offer more than 4,000 parking spaces.
The distribution of the new seating blocks will bring fans closer to the football pitch, with three new T-shape blocks. They are formed of a lower block made up of 28 stands and priority zones, a mid-level block of 13 stands for VIPs with direct outdoor access and a high-level block supported on a wrap-around building comprising 32 stands.  An area with 79 boxes has also been built at the lower part of the high-level block.
Got a story? Email news@theconstructionindex.co.uk