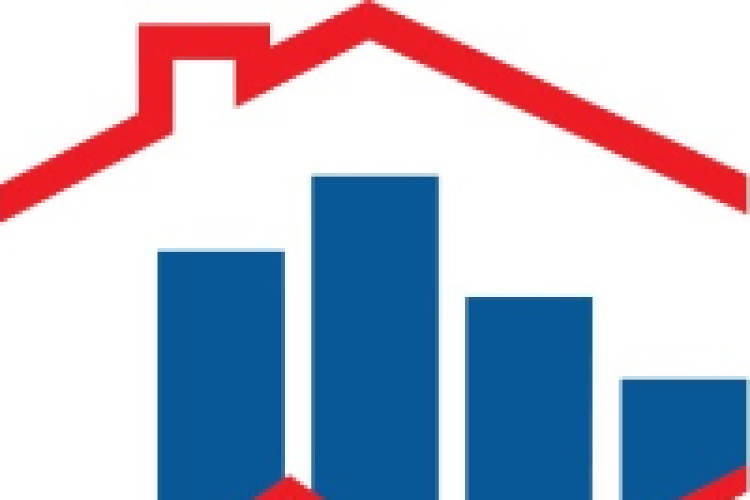 Year-on-year, February sales were 1.1% down on February 2016 but average sales per day were 3.9% up when adjusted for a difference in trading days.
Six product categories saw marginal gains in February, including Tools (+1.8%) and Plumbing Heating & Electrical (+1.1%).
Workwear & Safetywear (-3.6%), Decorating (-4.4%) and Services (-7.1%) saw the biggest declines.
Month-on-month, February sales were up 6.1% on January (+11.4% adjusting for trading days). Despite February being wetter than January, Landscaping was the top performer, up 23.5%. Other categories out-performing total merchants included Kitchens& Bathrooms (+12.3%) and Heavy Building Materials (+6.5%). Workwear & Safetywear was weakest (-6.2%), one of only two categories to slow.
January and February sales combined were 2.8% ahead of the same two months in 2016. Tool sales were strongest (+ 5.0%). Timber & Joinery Products (+ 3.3%) and Heavy Building Materials (+3.1%) also did better than total merchants. The three months December to February 2017 were 8.0% up on the same three months a year before (or +4.4 % when adjusted for trading days). The rolling 12-month period, March 2016 to February 2017, was 4.5% up on the previous 12 months.
February's Builders Merchant Building Index was 100.5 (104.2 adjusted) in Fenraury 2017, up from 94.7 in January. Plumbing Heating & Electrical, influenced by seasonal factors, had the highest index (116.1). Other above average categories included Kitchens & Bathrooms (110.2), Ironmongery (109.4) and Tools (101.7).
The Builders Merchants Building Index (BMBI) tracks builders' merchants' actual sales to builders and contractors using GfK's Builders' Merchant Point of Sale Tracking Data. The BMBI represents more than 80% of the value of the builders' merchants' market.
[Click on images below to enlarge]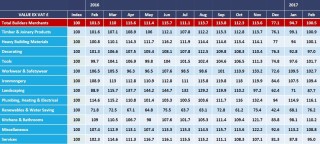 Got a story? Email news@theconstructionindex.co.uk