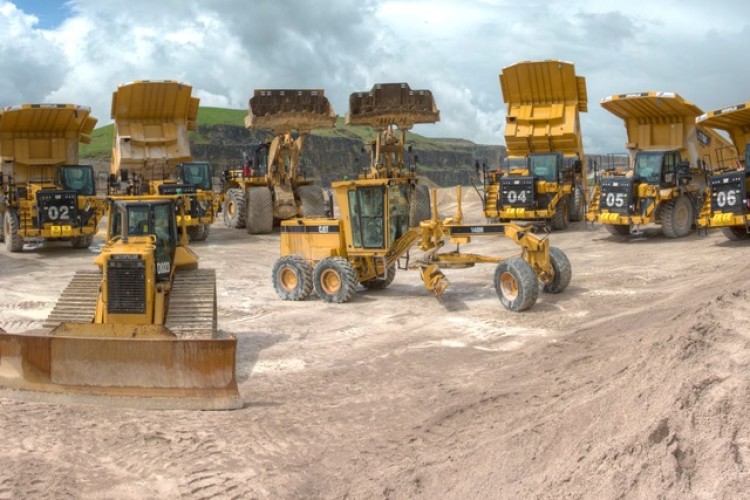 The eight-year deal will see Finning work with Cemex to maximise machine efficiency. Finning is promising £1.4m of savings in fuel costs over the contract period as well as a 15% increase in stone production and a 10% reduction in machine operating hours, even though the fleet size has been reduced by 6%. 
Supported by the newly formed Managed Solutions team at Finning, the deal includes performance management and optimisation of new and used equipment onsite. To support the contract seven new Cat 775G off-highway trucks have been delivered to site.
In addition to the new trucks, Finning will provide service support to all equipment on site, ranging from full repair and maintenance to preventive maintenance. A rolling fleet replacement package will also enable the replacement of the existing assets as they reach the end of their optimum lifecycles.
As part of the Finning Managed Solution, specialists from the team and Caterpillar have worked with Cemex to analyse the workflow of the site, helping the team to optimise the performance of the overall quarrying operation. Highlights from this process include operational changes to the layout of the primary stocking area and haul roads using Caterpillar quarry modelling solutions.
To ensure efficiency gains are achieved by these changes the fleet will be monitored. Finning will provide daily reports on productivity levels and machine performance, including cycle times, payloads, fuel usage and operator performance.

Commenting on the new venture with Finning, Cemex vice president Lex Russell said: "With this project we saw a real opportunity to deliver longer term value to our shareholders with a solution that is set to deliver numerous benefits, including £1.4m of fuel savings. By undertaking a true partnership with Finning and Cat Financial, two businesses that we have worked with for many years, we are able to realise existing asset value, whilst developing a highly productive mobile fleet solution.
"This model is a first for Cemex and the industry as a whole, it breaks a traditional mould and allows us to move the business forward with a clear competitive edge."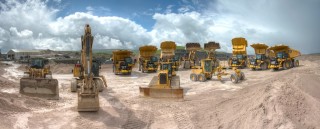 Finning Managed Solutions business development manager Mick Knight said: "This is the first time a major site in the UK has taken such a collaborative long term approach to optimising performance with Finning, Caterpillar and Cat Financial. Having started the process in December 2012, we have been able to manage the transition to the new setup using our customer support fleet, whilst also increasing availability and upping productivity, which is excellent.
"With the new upgraded fleet in place, the real work starts now.  Through every part of the contract the Cemex team will be supported by Finning, from shared health and safety best practice, all the way down to the management of ground engaging tools. As the project moves forward we will be collecting invaluable data, capitalising on the telemetry and remote monitoring that is now available to us. Cemex's business will be given a distinct advantage when it comes to delivering higher levels of profitability to the bottom line."
Got a story? Email news@theconstructionindex.co.uk