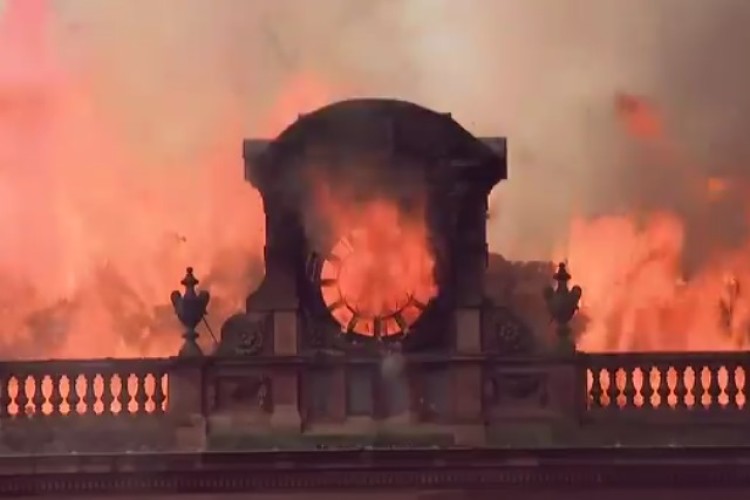 The Primark store in Belfast is in one of the city's oldest buildings, Bank Buildings, on Castle Street, which dates back to 1785. Originally a bank, as its name suggested it has been a shop since 1805, with Primark taking over in 1979.
When fire struck on the roof of the building yesterday, Bennett Construction was applying the finishing touches of a £30m extension and refurbishment project for Primark. The building was quickly evacuated and no injuries were reported.
The expansion project had seen neighbouring Commonwealth House demolished between September 2016 and April 2017 and a new six-storey extension  built in its place. The extension was adding 30,000 sq ft of retail space to the existing store, bringing the total retail space to more than 80,000 sq ft.
The fire broke out at 11am on Tuesday 28th August 2018. Fire fighters were still tackling the blaze into the evening and overnight but it remains to be seen how much, if any, of the structure can be rescued.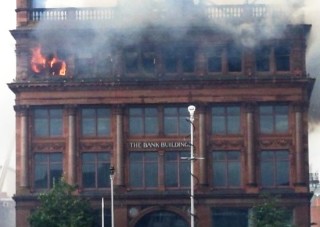 Got a story? Email news@theconstructionindex.co.uk