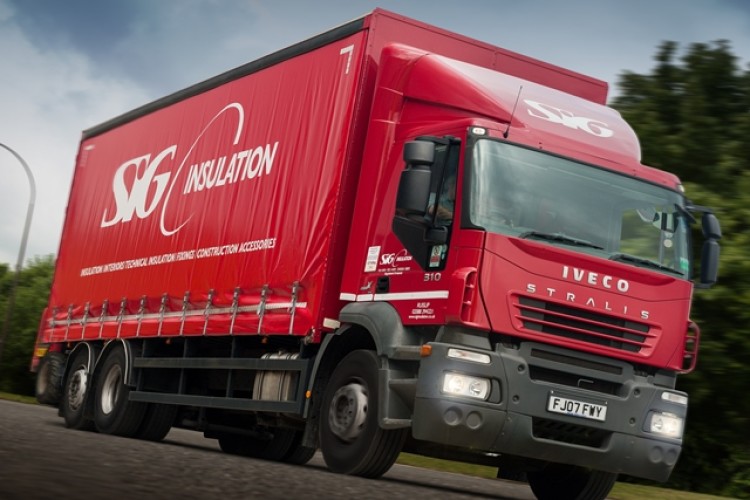 SIG made a pre-tax loss of £10.7m for the six months to 30th June 2017 (2016 H1: £38.4m profit) after £49.0m of non-underlying items, mostly relating to restructuring the business.
Group revenue was up 4.7% to £1,439.2m (2016 H1: £1,375.2m), with revenue in the UK & Ireland of £715.5m (2016 H1: £738.9m) and £723.7m in mainland Europe (2016 H1: £636.3m).
Following its £106m losses in 2016, SIG brought in Meinie Oldersma from Barmmer Group as chief executive in April to turn the business around.
The first half of 2017 has seen the disposal of Carpet & Flooring, Drywall Qatar, WeGo Austria and the closure of Metechno. Already in the second half SIG has sold its plastic products and windows businesses for £20m.
"All of these businesses were exited for strategic reasons as they were either unprofitable or sub-scale in their respective markets, or a combination of both," the company said.
SIG continues to struggle to crack the offsite construction business, with continuing production issues in its modular housing business. Following the closure of Metechno, SIG's offsite construction business now consists of RoofSpace, which makes room-in-roofs for residential buildings, and Building Systems, which produces modular housing units.

RoofSpace continues to perform well and reported an underlying profitable first half, but Building Systems is under review. Excluding Metechno, revenue in offsite construction decreased by 2.9% to £13.2m in H1 2017 (H1 2016: £13.6m) and the business made an operating loss of £2.0m (H1 2016: £1.8m).
SIG is also reviewing its operations in the Middle East, looking at selling or closing it.
The £49m of non-underlying items included a £30.4m charge on losses on sale, closure or review of businesses, as well as other charges for impairments and restructuring.
"Following my appointment as CEO, I commissioned a comprehensive review of the group's strategy, use of capital and cost base," said Meinie Oldersma. "The initial phase confirms that the business has real opportunity to improve profits and returns over the medium term, but also highlights the execution challenges in delivering these upsides."
However, he said that there was "some evidence that business performance has stabilised".
Got a story? Email news@theconstructionindex.co.uk