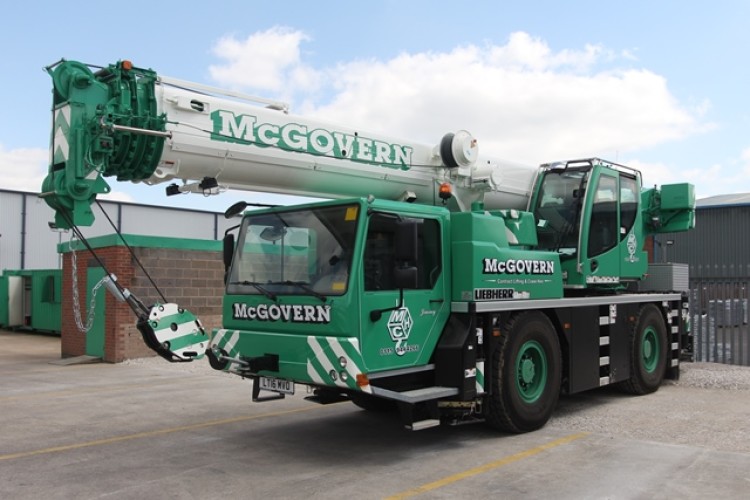 The Derbyshire-based company has taken delivery of a LTM 1040-2.1, a two-axle all-terrain crane rated at 40-tonne capacity, which it specified with optional wireless remote control and Variobase system for asymmetric outrigger deployment.
Other features include a continuously-variable four-section telescopic boom that extends to 35 metres and pneumatic disc brakes for reduced maintenance.
The wireless remote control enables all crane movements to be controlled outside the crane cab and prevents communication errors between the crane driver and job-side personnel. The economy of crane operations is enhanced with the system giving free visibility and closeness to the load as well as independent attaching of the load by the crane driver. The remote control unit has the added benefit that it can be shared between different crane models so that the customer does not need to buy a separate remote control unit for each crane.
Director Kieran McGovern said: "After taking a look at our fleet we identified a gap between our city range cranes and the 60-tonne capacity cranes. We noticed that 40-tonne capacity cranes were becoming increasingly popular with our customer base so we took the decision to invest in that area. For us the LTM 1040-2.1 ticked the most boxes in terms of our customers' requirements and its outstanding capacities on such compact dimensions was a key selling point."
Got a story? Email news@theconstructionindex.co.uk