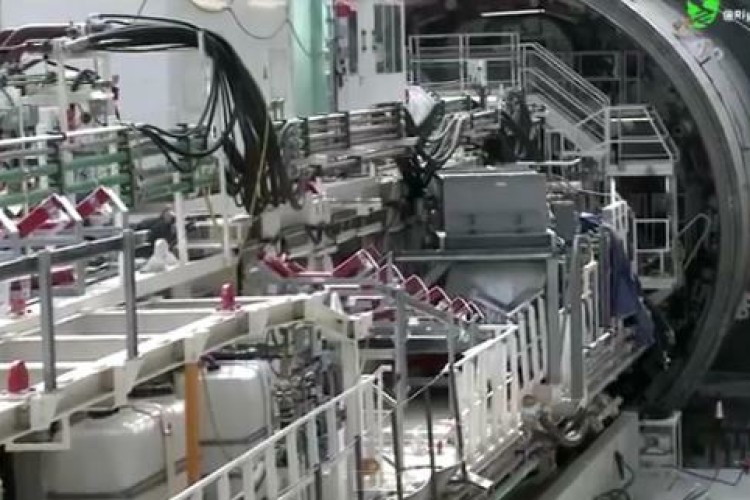 The machine will be used to build the Green Line in the Saudi Arabian capital. The machine, named Dhafrah, is the first of seven that will eventually be put into service constructing the entire Riyadh Metro system.
Dhafrah is boring a 12.9km tunnel between Riyadh Airbase and King Abdul Aziz Historical Centre. The Green Line features 11 stations and two transfer stations with the Blue and Red lines. The line is being built by the Fast Consortium, which is also responsible for the Yellow and Purple lines.
When the entire metro system is complete in 2018, it will have 176km of track and 85 stations.
Dhafrah, meaning "Victory" in Arabic, was named through a public competition with thousands of entries. The tunnel boring machine is expected to drill at an average rate of 75m to 100m per week, installing precast concrete segments as rings which form the tunnel lining as it moves forward.
"Fast is very proud of achieving this important milestone. I am especially proud of our people and the teamwork we have shown in meeting our goals," said  project director Jaime Freyre de Andrade Calonge. "On March 19 of this year, Fast Consortium also placed the first 475 ton concrete girder into its permanent elevated position - another first for Riyadh Metro. These are important early steps in our journey toward delivering a world-class metro to the people of Riyadh."
The members of the Fast Consortium are Strukton, FCC (consortium leader), Freyssinett, Alstom, Samsung CT, Setec and Typsa.
Got a story? Email news@theconstructionindex.co.uk