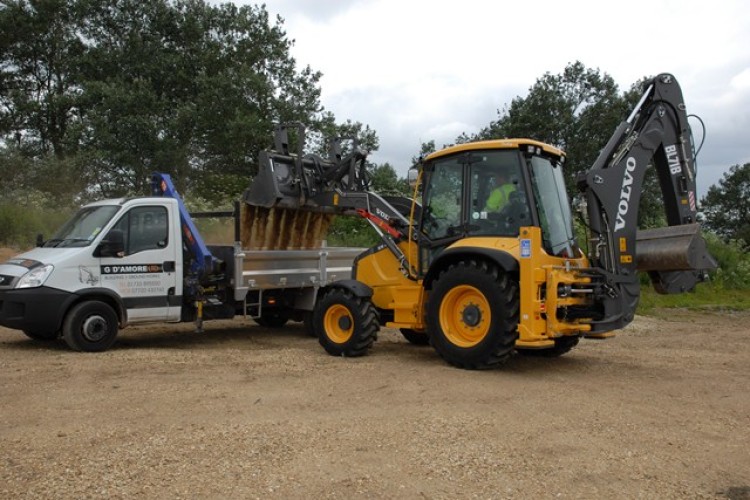 The new BL71B is also Giovanni D'Amore's  first backhoe loader, though not his first Volvo. "I bought my first Volvo compact excavator back in 2008 and found the build quality, comfort and performance second to none," he said. That machine, an ECR48C was replaced earlier this year by a new EC18C (1.8 tonne) and an EC27C (2.7 tonne). "I've operated quite a few different makes, but my preferred choice is for the Volvo product," he continued.
The decision to purchase a backhoe loader was due to one of mobility around the various contracts being undertaken by Mr D'Amore in the Peterborough area. "We operate on a number of industrial sites along with our own contracting work and getting from A to B without incurring transport costs led us to the backhoe loader as the obvious solution," he said. "Having had a good experience with the Volvo minis we decided to opt for Volvo once again with their BL71B."
Sporting a new curvier, stylized look, as well as a roomier CareCab, the BL71B 'Prestige' sold to G D'Amore Ltd features servo controls and powershift transmission, and has an operating weight of 9.8 tonnes.
Got a story? Email news@theconstructionindex.co.uk