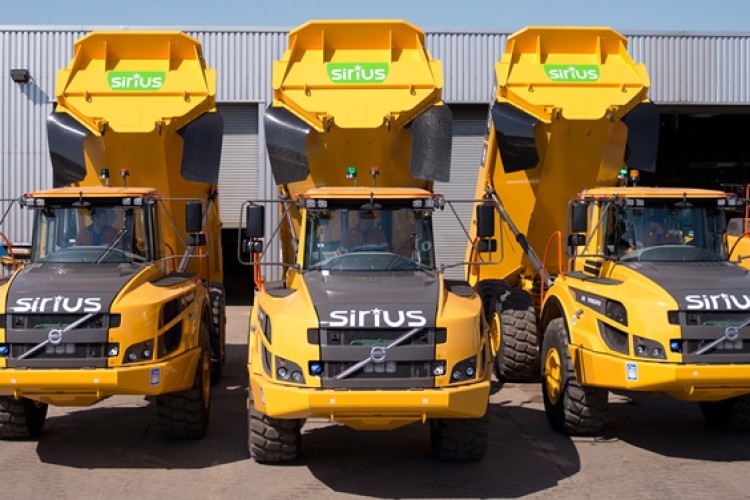 Although Sirius has been a Volvo customer for some time, the three A25Gs are its first Volvo ADTs.
The new machine purchases are part of a £1.6m investment in plant and equipment.
"The overall deal was very attractive and we've found that Volvo is ahead on fuel efficiency," said Sirius director Pat Kane. "The latest E series excavators also offer big fuel savings over the D series."
Plant manager Stuart Kirk added: "The A25G is a very versatile machine and it is the right size for our job sites."
All of the machines have been supplied with Volvo's Uptime Services monitoring system, which enables Sirius to monitor fuel consumption, idling time and working mode operation.

As well as the three trucks, Sirius has bought an EC220E excavator, two EC250Es, an EC300E and its first 38-tonne EC380E – its heaviest earthmover to date. Sirius is also installing Trimble machine control systems on some of the excavators for the first time.
"We already use machine control on all of the dozers on our fleet and we're always looking as a business to be at the forefront of what is available, in terms of machine technology and engineering," said Pat Kane.
Sirius has more than 35 active projects across the UK, in brownfield remediation, demolition, soil stabilisation, geotechnical improvement, earthworks and site infrastructure construction works. It turned over £35m last year. It is also increasingly active as a developer in its own right, with wind turbines and ground-mounted solar PV developments.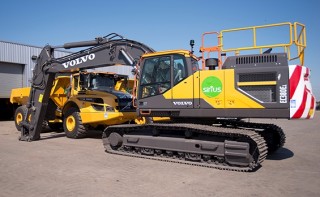 Got a story? Email news@theconstructionindex.co.uk