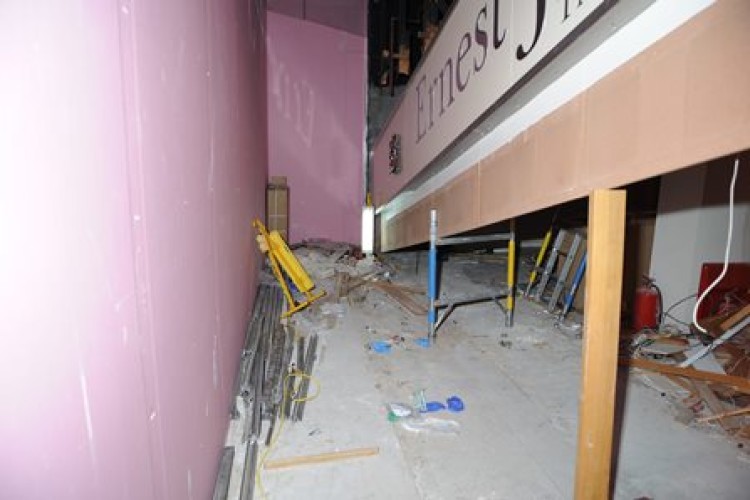 JB Barbour & Co Ltd was prosecuted by the Health & Safety Executive (HSE) after 26-year-old employee Michael Kelly was struck by a falling signage and fascia assembly during shop fitting work at an Ernest Jones jewellery shop at the Potteries Shopping Centre in Stoke-on-Trent.
Mr Kelly was clearing debris after dismantling shop front units when the fastenings to the signage and fascia suspended above him failed. One end dropped down to the shop floor level, striking Mr Kelly and causing fatal injuries.
An inquest in 2013 returned a verdict of accidental death.
The HSE investigation found that the company failed to properly assess the supporting arrangements for the signage and fascia assuming they were supported by steel hangers and that it would be safe to remove the shop fronts.

Stafford Crown Court heard that the incident could have been prevented if work had been properly planned, assessed and supervised. The company's own method statement had sufficient information to implement some control measures that could have prevented the incident, but neither the site team nor management team recognised the need to follow their own guidance after receiving a holding request had been made by their client that affected the sequence of work.
JB Barbour & Co Ltd pleaded guilty to breaching Section 2 (1) and Section 3 (1) of the Health and Safety at Work Act 1974 and was fined £85,000 with £89,053 costs.
HSE inspector Grayam Barnes said after the hearing: "The company as a whole failed to recognise the danger of working underneath a suspended object. This simple mistake led to the unnecessary death of Michael Kelly, a valued employee and a young man who was well respected both within his local community and as a musician in a local band. The incident could have easily been avoided by simple measures involving little, or nominal cost."
Got a story? Email news@theconstructionindex.co.uk