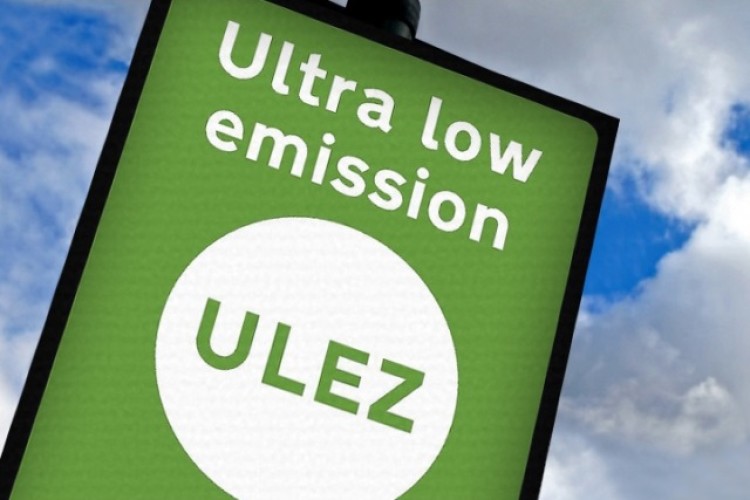 With just three months until the tighter air quality laws are introduced in the congestion charging zone, the Freight Transport Association (FTA) is renewing its calls for Sadiq Khan to recognise the problems he is creating. It is not the policy that the FTA has a problem with; it is its introduction at a rate that fleet owners have been unable to prepare for.
"FTA recognises and supports the legal obligation to improve air quality and supports the principle of a low emission zone," said FTA head of urban policy Natalie Chapman, "but we question the effectiveness of the scheme in improving air quality as it is not a new standard. Instead, it is just bringing forward the fleet replacement cycle at huge cost to many small businesses and operators of specialist vehicles. Operators and vehicle manufacturers have already led the way with investment in cleaner technologies through developments in engine standards. This has helped in reducing levels of key pollutants more than 20-fold over recent years."
She continued: ""When businesses buy new vehicles, it is not the purchase price they need to consider, but how long they plan to run them for and what they will sell them for when they are finished.  The ULEZ means that for many businesses, the timeframe in which they had planned to sweat their assets has reduced and the residual values of Euro 5 vehicles have plummeted.  So not only have they got to stump up for new vehicles sooner than they had planned, they have the double whammy that they have also lost out financially on the vehicles they are replacing."
In December 2018, the mayor of London announced a measure to help micro-businesses in London (those with fewer than 10 staff) prepare for the ULEZ. "With little more than two and a half years' worth of compliant vans in the fleet, there is no established second-hand market for Euro 6 vans, so FTA is glad to see support for the smallest businesses through proposals for a van scrappage scheme," Ms Chapman said.  "These are businesses which would be hardest hit by any sudden changes in operating compliance.  FTA will continue to argue for limited sunset clauses for operators based inside the expanded zone which may need more time to meet the requirements, while not endangering positive overall progress on air quality."

Transport for London dismissed the criticism. Alex Williams, TfL director of city planning, said: "Air pollution is a public health crisis – it hits the poorest Londoners hardest and is leading to thousands of premature deaths every year and children with underdeveloped lungs. The central London ULEZ will significantly reduce the amount of polluting vehicles driving within central London. After one year we expect harmful NOx emissions in central London to reduce by 45%.
"We are working hard to ensure Londoners are prepared for the ULEZ and believe that our large-scale communications campaign and the support we are offering them will help London's small businesses be ready for the ULEZ in April.
"As part of this, we have worked hard with the business community to support their ULEZ preparations and carried out extensive consultations, with many businesses already making the move to comply with ULEZ. We have directly contacted more than 3,000 small businesses and are working with London's business groups to reach thousands more. We are also finalising a £23m van scrappage scheme, which will help small businesses replace their polluting vans with new cleaner ones. These measures to make the city's air cleaner will improve the health of all Londoners and make the capital a more attractive and thriving city."
Got a story? Email news@theconstructionindex.co.uk