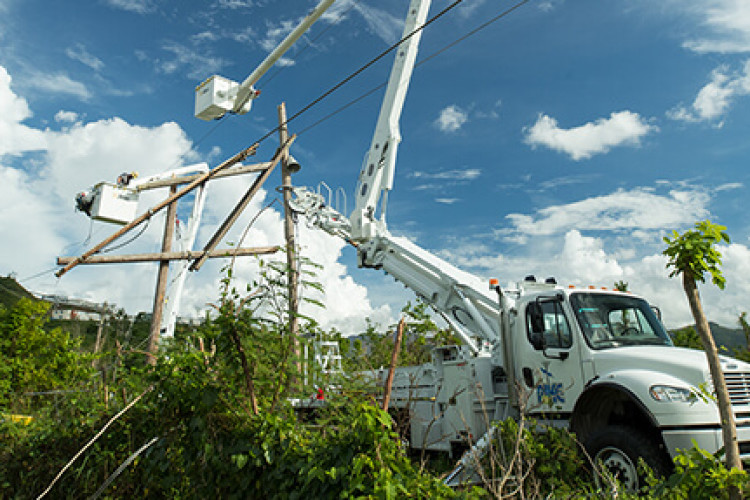 It has given the company a new task order and has also added to the original project to recover power following the devastation of Hurricane Maria.
The new three-month task order is funded at US$495m with a ceiling of US$831m. The award follows a previous US$240m award in October, which had a further US$261m of work added earlier this week.
Both task orders represent work assigned to the Corps under a Federal Emergency Management Agency (FEMA) mission. They were both competitively bid.
Work includes includes evaluation, restoration, repair and replacement of structures and equipment supporting the electrical infrastructure of the island.
"Fluor is committed to its support of the Corps and its mission to assist with the ongoing efforts to restore power to Puerto Rico," said Tom D'Agostino, president of Fluor's Government Group. "Our job is to help repair and restore transmission, subtransmission and distribution lines, as well as substations across the island. With the support of the Corps and the Puerto Rico Electric Power Authority (PREPA), we are making daily progress. We have people and the equipment in place and are adding resources as needed. In addition, we are working with more than a dozen local businesses and are procuring hundreds of thousands of dollars of local materials. We are grateful for our customer's show of confidence in our abilities."
Got a story? Email news@theconstructionindex.co.uk